Phishing Scams Pretending to be From NYS Department of Motor Vehicles
April 12, 2022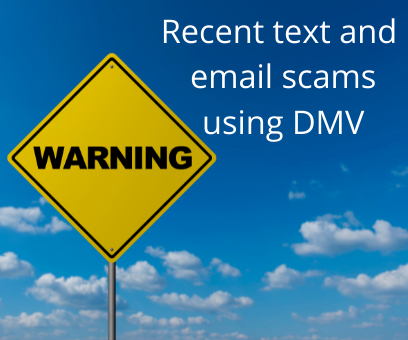 We visited the DMV website the other day and noticed a recent scam warning. It's one that could affect our customers here in the Utica area. It's about scams using text messages and emails to lure the unsuspecting to criminal websites.
We've talked about online scams before:
But offering tips is one thing. You might wonder what specific scams look like. DMV shows examples. And we applaud them for that. It makes it much easier to watch out for them and not get taken in.
We took screenshots of some of the scams the DMV listed. These are texts that actual people received. Take a look: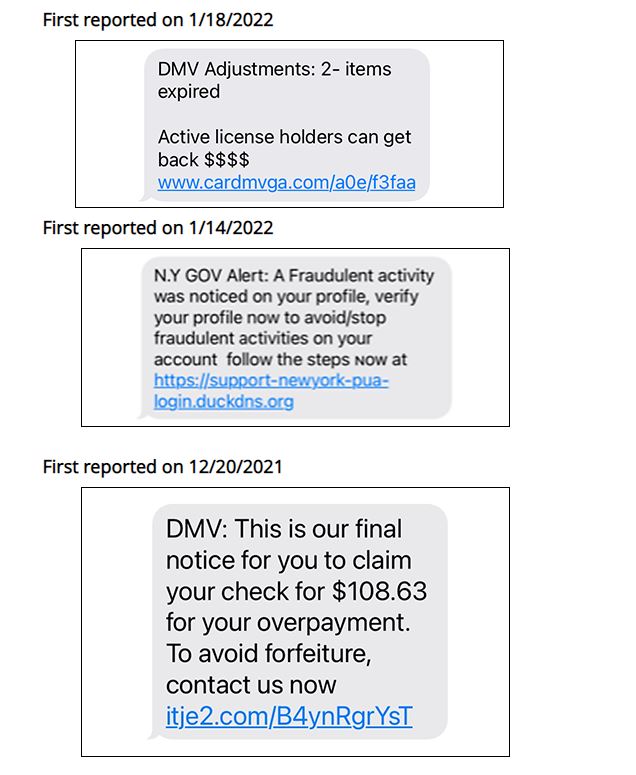 There is much more than this. Including emails that look official with the DMV logo, colors, and bureaucratic language. They are dangerously convincing. Take a look here for examples. You'll see exactly what you should avoid clicking on.
If you think you've received one of these scam texts or emails, take a screenshot and send it to the DMV. There's a special email address located on the page at the link above.
The upshot is to be careful and don't click! As we've said before, as does the DMV, don't respond to these unsolicited text messages or emails. And don't give your personal information over the phone or in a text or email.
Keep your antivirus software, phishing filters and anti-spyware up to date. If you think you've received something that's legitimate, call the organization to make sure.
Online communication is fun, fast, and efficient. But there's a downside…it's easy to make dishonest communication look real. So be on the alert!
Until next time,
Your SZW Team
SZW Insurance is your Utica area Trusted Choice™ independent insurance agent. Call us for a quote on insurance for your home, car, business, or life at 315.792.0000. Or request a quote here.