Scam I Am: Typical Banking and Charity Scams
March 31, 2020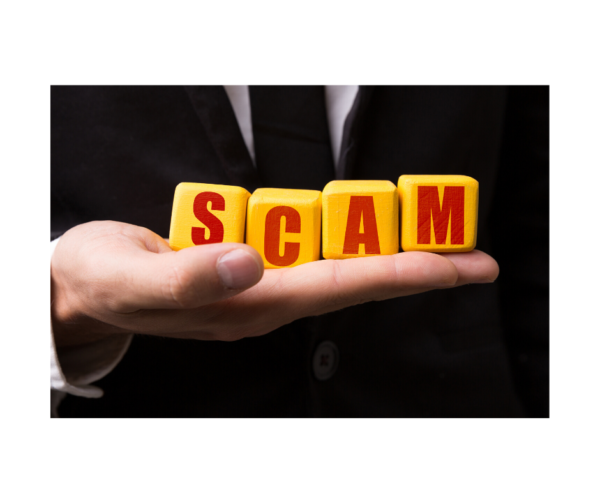 Crooks are everywhere online and through the mail. And the internet has made connectivity not only a blessing, but also a curse. Transactions are so much easier now with online commerce. We forget the days it was all done by phone, mail, or personally. But the downside is that scammers can get to us from anywhere in the world.
So we went to USA.gov and the Federal Trade Commission (FTC) for advice on two typical scams: banking and charity. Here's what we found.
Banking Scams
These scams usually are attempts to access your bank account.
Overpayment scams occur when a crook sends you a counterfeit check. They will tell you to deposit it in your bank account and wire part of the money back to them. Since the check was fake, your bank balance will be reduced by the amount of the check and you'll lose the money you wired.
Unsolicited check fraud happens when a scammer sends you a check for no reason. If you cash it, you may be authorizing the purchase of items or signing up for a loan you didn't ask for.
Automatic withdrawals is when a company sets up an automatic debit from your bank account as part of a free trial or to collect lottery winnings.
Phishing is an email message that asks you to verify your bank account or debit card number.
You should report fake checks received in the mail to the U.S. Postal Inspection Service. Counterfeit checks should be reported to the Federal Trade Commission (FTC). Unauthorized automatic withdrawals from your account should be reported to your bank. You can forward phishing email to the FTC here: spam@uce.gov.
Charity Scams
Scalzo, Zogby & Wittig has been very involved with charitable organizations over the years. We have worked as board directors and volunteers. That experience has proved to us how generous the Utica area is.
But there are crooks who will take advantage of people's generous nature and steal in the name of charity. So we thought we'd pass along some tips to help you avoid a scam. We suggest you check out the FTC website for an in depth discussion of charity scams. Find out how to make sure your donation is going to the right people.
Scammers like to pressure you. They'll rush you over the phone. They will lie. Maybe they'll tell you you've already pledged. Or you donated last year. You may get a mailer that says you've already pledged. Thing is, you don't have to give right away. Legitimate charities are happy to get your donation any time. There's no rush, go ahead and research the charity before you donate.
Don't trust your caller ID. Scammers can make calls look like they're coming from a local area code and location. But these calls can be coming from anywhere in the world.
Check the name of the charity. Sometimes scammers will use a name that sounds similar to a national charity to trick you.
Be careful of vague and sentimental claims that give no specifics on how your donation will be used.
We talked more about phone sales and scams in this article. The upshot is to not let your guard down unless you know exactly who you're dealing with. Whether it's on the phone, online, or through the mail, be alert so you don't get taken.
Until next time,
Your SZW Team
SZW Insurance is your Utica area Trusted Choice™ independent insurance agent. Call us for a quote on insurance for your home, car, business, or life at 315.792.0000. Or request a quote here. In Westchester County call Zak Scalzo at 914.246.0315 or email at zaks@szwinsurance.com.