Business Concerned With Cybersecurity But Is That Enough?
November 3, 2020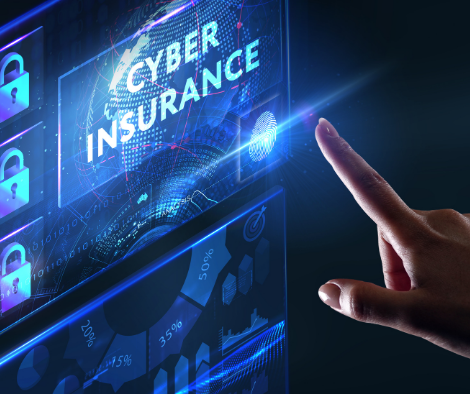 October was Cybersecurity Awareness Month. This obviously brought to mind hackers and online criminals affecting our clients' businesses. So we posted some of our past cybercrime articles along with other expert advice on our social media pages.
We realize it's difficult to keep up with all the challenges businesses face each year. But we wondered where cybercrime fit into the picture. So we took a look at the 2020 Travelers Risk Index to see where business people's thinking was during this strange year.
We immediately noticed an eye-popping stat. Cyber risk came in as the #2 concern for businesses. Economic uncertainty came in tops on the list, which is to be expected. But at #2, we found out how very concerned businesses are about their online exposure.
And their experience justifies their concern. Out of 1,200 business leaders surveyed 22% said their firm was a victim of a cyber event. That's the most since the survey started in 2014.
The biggest cyber-related concerns for business are:
Security Breach
Hacker gaining access to financial systems
Employees putting information at risk.
The third concern obviously leads to a more recent, pandemic related problem. That is, a cyber event, security breach, or system glitch due to employees working remotely. According to the Risk Index, the percentage of businesses with at least 40% of employees working remotely has more than doubled.
We offer businesses valuable tips on this in our recent article, Cyber Security for Employees Working at Home.
The thing is, remote access technologies expose your business to more external threats. So we recommend in our article that you work closely with your IT specialists. And that you monitor employees' online work and keep security software updated.
Businesses Not Prioritizing Cyber Crime
We consider cyber crime a high priority. We have been providing our readers information and our clients insurance solutions. But something else caught our eye in the 2020 Travelers Risk Index. Fewer companies took steps to reduce cyber risks than they did in 2019!
Steps such as:
• Conducting focused cyber security awareness training.
• Using Virtual Private Networks (VPN).
• Enhancing cyber security monitoring and early warning protocols.
• Implementing Endpoint Detection and Response (EDR).
Respondents said the reasons for this were that cost was an issue and they didn't think they'd become victims. They had too many other issues to worry about (understandable with COVID-19). And they thought they had protections already in place.
And only 55% of businesses had purchased a cyber insurance policy. But ransomware, data breaches, unauthorized access, and social engineering fraud are common. We think successful businesses are taking a big chance.
That's why we urge you to call us about mitigating your cybersecurity risks. Especially with so many of you with employees working from home. We have A-rated insurance carriers who offer comprehensive coverage for cyber exposures. That includes the Travelers. They understand the complexity of cyber threats. And they can help you create systems to shield your business.
Shield it from crooks constantly hacking online. Criminals looking for victims with their guard down to steal their identity, information, or money. Or threaten them with destruction of their online infrastructure and information unless a ransom is paid.
We can help. Cyber insurance used to be considered an "optional" coverage. Today it's essential. Call us and rest easy knowing you've done all you can to keep cyber criminals away from your business.
Until next time,
Your SZW Team
SZW Insurance is your Utica area Trusted Choice™ independent insurance agent. Call us for a quote on insurance for your home, car, business, or life at 315.792.0000. Or request a quote here. In Westchester County call Zak Scalzo at 914.246.0315 or email at zaks@szwinsurance.com.