Quit Bothering Me! Phone Sales & Scams on the Increase
March 10, 2020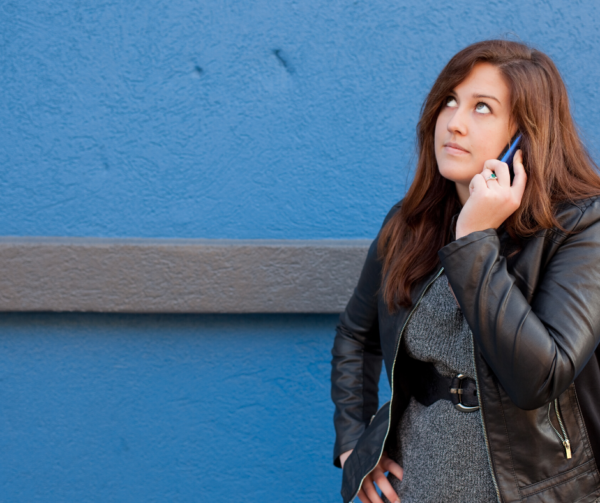 If you're getting mercilessly hounded with unwanted phone calls, you're not alone. We've seen reports of more than 30 billion robocalls in 2017. And robocalls are just the prerecorded calls that people are hounded with.
Calls come as either robocalls, real people, or text messages. Robocalls are prerecorded messages that use an autodialer to ring your phone. The goal of these calls is either to sell you a product or service or scam you out of money or personal information.
So what can you do to stop the onslaught? We checked with USA.gov and found the following advice:
Register your number with the National Do Not Call Registry. This service of the Federal Trade Commission (FTC) helps stop unwanted sales calls. So this would be a first step in getting the number of calls down. Once you register, the FTC places your name on a list. Companies are supposed to use this list to keep your number off their cold call lists.
But scammers don't care if you're on the Do Not Call Registry. They make calls from all over the world. And robocalls are illegal unless you have given the calling company written permission to call you. This is true even if they aren't a scam but are trying to sell you something.
Then there are the calls from fake numbers. This is called spoofing. These could be calls from what looks like the IRS or Social Security Administration.
Or you'll see neighbor spoofing. This is where people in the Utica area get calls with a 315 area code. They're not only from Utica, but Clinton, Whitesboro, and New Hartford. This makes you more likely to answer the phone.
Your Defense Against the Phone Sales Onslaught
This means the best defense against these annoying calls is call blocking. This is technology or devices built to stop these unwanted calls. To block calls on your mobile phone, the FTC recommends downloading a call-blocking app. Some apps are free and some charge a monthly fee.
If you use the internet for phone service (VoIP), you can call your carrier. They can recommend a call-blocking service. Or search online and read the reviews of these services. Here again, some services are free and some charge a monthly fee.
If you still use a landline, you can buy a call-blocking device. These are usually small boxes you attach to your phone. Some of these devices contain databases of known scam numbers and let you add numbers you want blocked. Others demand you create and update your own blacklist.
The FTC encourages you to report unwanted calls to them. This isn't to block calls but to help the FTC analyze the data and trends. They use the info to identify illegal callers based on calling patterns. They also release the reported phone numbers to the public each business day. Reports from citizens also help law enforcement identify people behind illegal calls.
Most importantly, don't give in to pressure by a live caller to take immediate action. Your bank, the IRS, or any government office will not ask you to do that. Also, Don't answer if the caller asks, "Can you hear me?" That's a tactic to record you saying yes. And don't provide your credit card number, bank info, or personal info to anyone on the phone who you don't know. Or wire money or use a prepaid debit card.
Best advice…Hang Up! Then report the number, get on the Don't Call List, and get a call blocker. Good luck getting rid of the pesky calls!
Until next time,
Your SZW Team
SZW Insurance is your Utica area Trusted Choice™ independent insurance agent. Call us for a quote on insurance for your home, car, business, or life at 315.792.0000. Or request a quote here. In Westchester County call Zak Scalzo at 914.246.0315 or email at zaks@szwinsurance.com.