Does Dad's Father's Day Gift Need Special Insurance?
June 14, 2022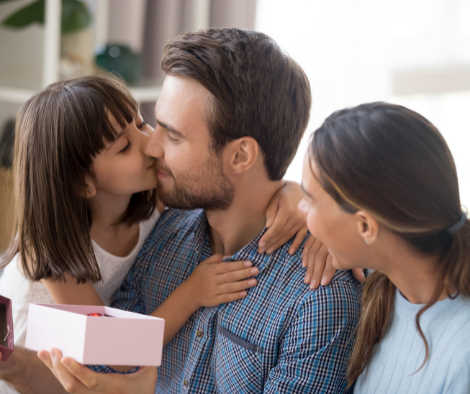 Seniors might find this hard to believe. Father's Day has only been a national holiday since 1972. Didn't we have a special day to celebrate our dads before that?
We do know that the idea for Father's Day goes back over 100 years to Washington State. In 1910, Sonora Smart Dodd petitioned the Spokane Ministerial Alliance to recognize fathers on a special day. The inspiration was her own father, widowed with 14 children! (Stepchildren were part of the gang. Her father, William Jackson Smart, had been widowed and remarried several times.)
She wanted it to be on his birthday, June 5th. But the local clergy couldn't organize a service till June 19, the third Sunday in June. And that is the day we celebrate today.
We got thinking here at Scalzo, Zogby & Wittig about gifts that Mohawk Valley fathers would enjoy receiving this Father's Day. And you know what? There are some interesting insurance issues with some of them. So if Dad asks, you'll know!
Sports Equipment
Golf clubs, tennis racquets, or Sunday Night League hockey equipment is covered on your home insurance policy subject to its deductible.
Boats and Fishing Gear
If Dad's in store for a rowboat, canoe, or kayak this year, there's a coverage limitation of $1,500 on watercraft of all types. As to Liability coverage, if it's a kayak or rowboat you have coverage. Anything else, call us and we'll review the Liability limitations on your homeowners insurance policy.
His fishing equipment is covered but subject to the home insurance policy deductible. However, fishing gear can be covered on a boat policy. Often with a lower deductible. So call us for a boat policy quote or an endorsement on your current policy.
Tools
There are no limitations for Dad's tools. They are covered on your home insurance minus deductible. One thing to watch out for is if he uses them for business. The limit for any property used for business is $2,500 on the residence premises and $500 away from the premises. (By the way, we have comprehensive and competitive business policies for contractors.)
Guns
Is a new shotgun on the list for Dad this year? If so, remember that there is a limit for loss by theft of firearms and related equipment of $2,500.
Jewelry
Maybe you're showing your love for Dad with a distinctive new ring. The limitation for loss by theft of jewelry, watches, precious and semi-precious stones is $1,500. This is easy to insure by adding a jewelry floater to your policy.
E-Bikes
Remember your face lighting up when you got a new bike as a kid? Imagine Dad's if he gets an E-bike this year. He can pedal for exercise then turn on the motor and zip on home. Here's one where you should call us on the insurance. Some homeowner insurance companies are covering liability and some are not. We do have companies that will insure an E-bike.
ATV
The beautiful hills and valleys of the Mohawk Valley are perfect for enjoying All-Terrain Vehicles. If this is the speedy gift the Dad in your house is getting, you will have to think about the insurance. If the ATV will be driven anywhere off your private property, you will need a separate ATV insurance policy. We can help you with this.
So after the glow has receded from Dad's face, give us a call with all of your questions. If you see limitations above that apply to you, we can take care of them either by adding them to your home insurance policy or with separate insurance.
Remember, we represent many regular lines and specialty insurance carriers. So we can offer the right coverage for the best price.
And a Happy Father's Day to all the Dads in your family in 2022!!!
Until next time,
Your SZW Team
SZW Insurance is your Utica area Trusted Choice™ independent insurance agent. Call us for a quote on insurance for your home, car, business, or life at 315.792.0000. Or request a quote here.