Someone Stole My Fishing Pole…Is it Covered?
April 2, 2019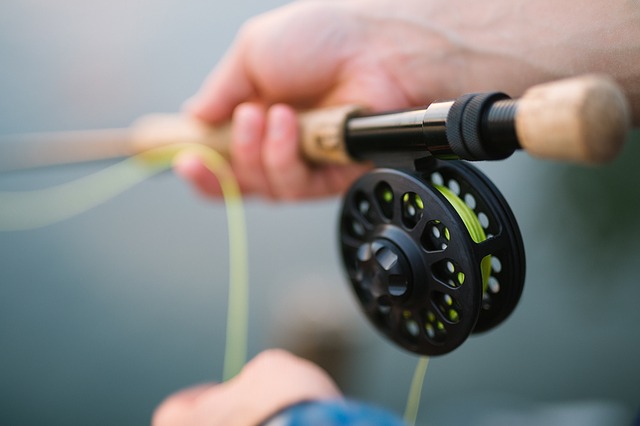 We bet this is the first thing that comes to your mind at the beginning of fishing season: Is your fishing equipment covered on your homeowners insurance? Okay, maybe not the first thing.
Unless, of course, something does happen to your gear. We'll get to that in a sec. But first, we think you'll agree that New York State has some terrific fishing. Brook trout in the Adirondacks, smallmouth bass on Lake Erie, and Pacific salmon fishing on Lake Ontario.
We were talking with a friend of ours the other day and he told us of his son who went to the University of Vermont and fell in love with pike fishing in Lake Champlain. The kid loved the fight hauling in a pike. And they were good eating, too.
So now that fishing season is here and you can hit the lake and fight a pike, you'll need a license in New York State if you're age 16 or older and your freshwater angling for fish, frogs, or baitfish for personal use. You also need a marine fishing registration for migratory fish of the sea and saltwater fish species. Find more about licensing here.
What About the Insurance on Fishing Gear?
Your homeowners insurance policy covers your dwelling and its contents. If you have an apartment, your renter's insurance policy covers your contents. For either of them, your fishing gear would be covered in the Coverage C – Personal Property section of the insurance policy.
The Personal Property section of your policy states that, "We cover personal property owned or used by any insured while it is anywhere in the world." That means that even while you're on a fishing vacation your gear is covered at the motel or camp you're staying at.
The question is, are there any exclusions for fishing equipment in the Personal Property section? As we look through it we see limits on firearms, watercraft, and trailers, but none on sporting gear, including fishing. So it's covered for all the perils in your homeowners or renters insurance policy.
So if your motel is broken into while you and your fishing buddies are having dinner, your fishing gear is covered. Or if it all burns in a fire at home, it's covered there, too.
Remember that any loss to your gear is subject to the deductible. And unless you have replacement cost on your contents, you would be paid for your equipment after depreciation.
Note there is only $1,000 of coverage on your watercraft. Boat insurance is the best bet for your fishing boat and gear. In fact, you can get extra insurance on your fishing equipment on your boat policy. Many of the boat insurance carriers we represent either include fishing equipment as part of the typical gear covered on their boat policy or offer it as an affordable extra coverage.
So if you have expensive fishing gear, we suggest you call us to sort out the deductibles, replacement cost, and values on your homeowner or boat insurance policy. If we don't have your insurance, call us with the same questions. We'll go over your policy and make sure you have the right coverages. Plus, there's a good chance we'll save you some money.
So good luck this year catching the big one!
Your SZW Team
SZW Insurance is your Utica area Trusted Choice™ independent insurance agent. Call us for a quote on insurance for your home, car, business, or life at 315.792.0000. Or request a quote here.