Is Your E-Bike Covered On Your Homeowners Insurance?
August 31, 2021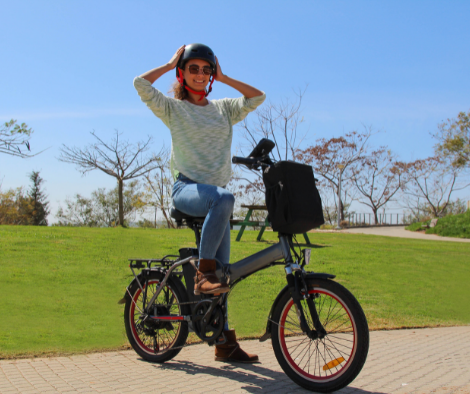 Have you noticed this on Utica area roadways? Bicycles zipping along faster than anyone could peddle them. You do a double take and realize you're seeing a motorized bicycle, or Electric Bike. As E-bikes have become more popular in the Mohawk Valley, we wanted to find out more about them.
First, a bicycle with electric assist is no more than 36 inches wide and has an electric motor of less than 750 watts. It has pedals and meets the requirements adopted by the Consumer Product Safety Commission.
Also, the electric motor stops providing power when the bicycle reaches speeds of 20 mph. Though some can go a bit faster.
E-bikes start at around $1,000. And, based on our quick look online, up to $7,500 for an electric mountain bike!
You cannot register e-bikes in New York State. Effective April of 2020 NYS law allows the operation of e-bikes on some streets and highways.
New York State law allows you to operate e-bikes on highways with a posted speed limit of 30 MPH or less. However, "municipalities can further regulate the time, place, and manner of operation of these devices."
Insurance for E-Bikes
So what about the insurance? Your regular, non-motorized bicycle is treated the same as the rest of your personal property. It's covered under your homeowners insurance. But this is a motorized bike.
Since e-bikes have only recently become popular, insurance companies are of different opinions on their coverage. If you have purchased an e-bike and we have your homeowners insurance policy, we suggest you give us a call.
We may suggest placing the property and liability insurance in a carrier that specializes in e-bikes. Or, your homeowners insurance company may have decided to cover them for you.
Please note, we are not making any determination of coverage in this article. You must call your agent to determine coverage in your particular situation.
And when it comes to e-biking the streets of the Mohawk Valley, be careful and be safe!
Until next time,
Your SZW Team
SZW Insurance is your Utica area Trusted Choice™ independent insurance agent. Call us for a quote on insurance for your home, car, business, or life at 315.792.0000. Or request a quote here. In Westchester County call Zak Scalzo at 914.246.0315 or email at zaks@szwinsurance.com.