Enjoy New York Lakes & Rivers with Utica Boat Insurance from SZW
April 27, 2021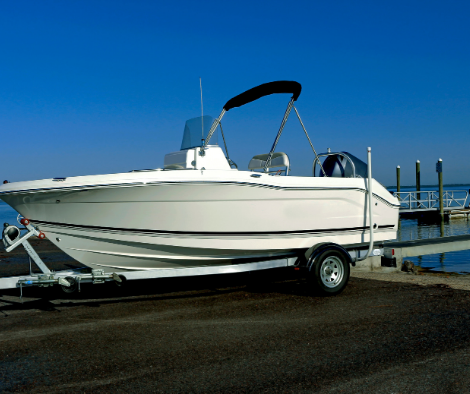 We've heard talk of another year of gorgeous summer weather like we experienced in 2020. Yes, all things considered, last year was a tough year. Maybe the only luck-out was the beautiful weather. And being outdoors was the safest place you could be!
So let's hope for the same in 2021. It will make for pleasant bicycling and hiking in the Mohawk Valley. But also boating the beautiful waters of New York State. We're thinking of Hinckley Lake, Oneida Lake, and Canadarago Lake. But also the mountain lakes of the nearby Adirondacks. And the St. Lawrence River.
So before you hit the water, a few preliminaries to take care of…
New York State Boat Registration Requirements
It doesn't matter the size of your boat, if it has a motor (including electric) you must register it with the State.
We consulted with the NYS DMV for a summary of what you need to register your boat. It includes:
A complete boat registration/title application.
Proof of ownership
Proof of identity
The bill of sale if your boat is purchased from a licensed New York State boat dealer.
Cash, check, money order, or credit/debit card for payment of fees.
Boat education courses are mandatory for anyone born after May 1, 1996. Otherwise, everyone will need one to operate a boat in New York beginning in 2025.
Boat & Yacht Insurance from Scalzo, Zogby & Wittig, Inc.
Call us to talk about getting the right boat insurance for your unique situation. Some coverages offered by our carriers include:
Coverage on the Boat
Physical Damage Coverage pays if you strike another boat or hit an object in the water. You can get either full replacement cost coverage or actual cash value (ACV). The ACV premium is discounted and pays a depreciated value for your boat.
Bodily Injury & Property Damage Liability
This covers you if you damage another person's property, including their boat or dock. And it pays if you're liable for hurting others in a boating accident. This is like the coverage you get in your car insurance policy.
Uninsured Boater
This is also like car insurance. It provides coverage if you're struck by another boater who does not have insurance. If the accident is the uninsured boater's fault, you can get your medical bills paid by your own policy.
Water Sports Coverage
This is important with the popularity of tubing, knee boarding, water boarding, and wake surfing. For example, this would pay for injuries your child's friend suffered while tubing behind your boat.
On-Water Towing
If your boat breaks down on the water, this pays to tow your boat to shore, for jump starts, and fuel delivery.
Fishing Equipment
Not everyone is a serious fisherman, but if you are, this is the coverage for you. You can get full replacement cost up to your limit of insurance for fishing equipment and personal property that you carry on board. This can include scuba gear, phones, or other items that are lost or stolen.
There are more specialized boat coverages available for you to choose from. It all depends on your boat and equipment. We tailor coverages around your unique circumstances.
So give us a call before you head to the lake. And let's hope for a great summer this year. One as beautiful as last year AND Covid-free for you and your family and friends.
Until next time,
Your SZW Team
SZW Insurance is your Utica area Trusted Choice™ independent insurance agent. Call us for a quote on insurance for your home, car, business, or life. Or request a quote here. In Westchester County call Zak Scalzo at 914.246.0315 or email at zaks@szwinsurance.com.