I've Been Appointed Power of Attorney…Now What?
September 14, 2020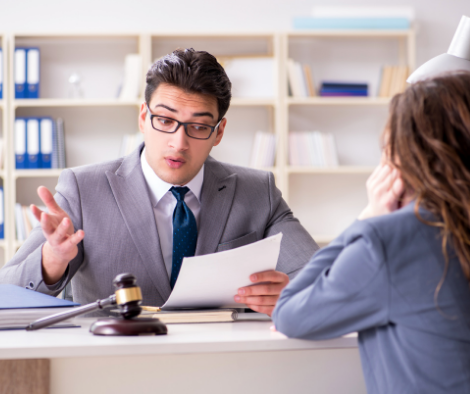 Have you or someone you know been appointed a power of attorney? If so, you probably have questions. What's your role as an agent? What is a fiduciary who manages money or property for another person?
We went to the Consumer Financial Protection Bureau (CFPB) to get some answers.
First off, we aren't attorneys, so this article isn't intended to provide legal advice. We hope it gets you a bit more familiar with the role of power of attorney. But if you have questions or concerns, get the guidance of a legal professional.
And state laws vary. This article is based on CFPB and does not account for New York State law. Also, as in most cases, we're concentrating on family and friends serving as an agent. Not professionals or organizations.
Your Family Member Appoints You Power of Attorney
Let's say your mother is living alone and is organizing her personal affairs. She realizes it's possible that she could get sick and not be able to pay her bills. She would also have a hard time making decisions about her house, car, and other possessions.
She wants to appoint you her power of attorney. The power of attorney is a legal document. She names you as her agent, giving you the power to make decisions about money and property for her. You may also be called an attorney-in-fact.
So now you are a fiduciary, with fiduciary duties. This means you must manage your mother's money and property for her benefit, not yours. This is true of a fiduciary whether you are a family member or not.
Your Four Basic Duties as a Fiduciary
As a fiduciary, you must be trustworthy, honest, and act in good faith. The best way to approach your duties is to always remember, it's not your money!
Your role carries legal responsibilities. So keep in mind these four duties:
You act only in your mother's best interest.
You manage your mother's money and property carefully.
You keep your mother's money and property separate from yours.
You keep good records.
If you don't meet these standards you could be removed as fiduciary and repay any money as appropriate. Also, your mother can revoke your authority at any time if she is still able to make decisions.
Your mother can manage her money and property while you are her power of attorney, as long as she is able. So she doesn't have to worry that she's giving up that right.
Preparation is the key. What if you can't perform the normal functions inherent to your everyday life and healthcare? It is always best to plan for this possibility BEFORE anything actually happens.
That's why we've published similar articles in our blog. Yes, we provide insurance protection. But we're also here to help people prepare themselves for life's contingencies. So here are some helpful articles about a living will, advanced care planning and life insurance.
A Living Will According to Your Wishes
What Would You Do? Advanced Care Planning & the NYS Healthcare Proxy Law
How Much Life Insurance? What Kind?
We urge you to think about each of these legal documents and then act on them before an emergency. You may be glad you did.
Until next time,
Your SZW Team
SZW Insurance is your Utica area Trusted Choice™ independent insurance agent. Call us for a quote on insurance for your home, car, business, or life at 315.792.0000. Or request a quote here. In Westchester County call Zak Scalzo at 914.246.0315 or email at zaks@szwinsurance.com.