How to Get More Out of Your Gift Card
September 21, 2020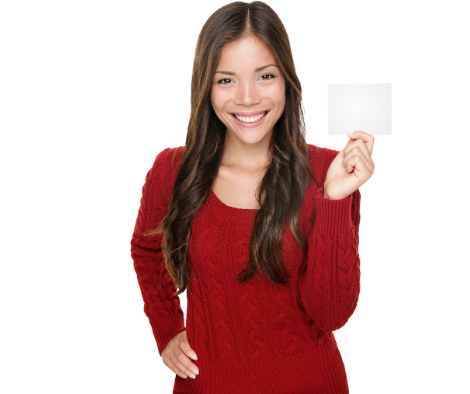 Gift cards are the rage these days. They're easy to buy. And they give the receiver the freedom to get whatever they choose from the vendor. But there are terms and conditions that come with each card. It's a good idea that when you give the card, you give these terms and conditions to the recipient, too.
We checked with the Consumer Financial Protection Bureau to get more tips. We don't want you getting short shrift from your next birthday gift card.
When you get a card, protect it like cash. And read the terms so you'll know what happens if it is lost or stolen. Thing is, you might not get your money back if it's lost or stolen. So it's a good idea to write down the card number, security code, and customer service phone number when you get the card. You'll have what you need to pursue a replacement card. And, if you can, register the card as soon as you get it.
Some stores won't give refunds except on the gift card used to make the purchase. So keep the card until you're sure you won't be returning anything.
Gift Card Ins and Outs
Federal rules state that gift cards cannot charge service or inactivity charges for 12 months. But after that first year, fees can start to reduce its value.
Also under federal law, a gift card can't be sold that will expire in less than five years. If you do have a card older than that, you can still call the phone number on the card to see if the funds are still available. If they are, the card issuer must send you a new card at your request. And there is no cost to you.
Types of Gift Cards
Store gift cards carry the brand of a single store, online merchant, or group of stores. You can only use them at these locations.
Network branded gift cards are from Discover, American Express, Mastercard, and Visa. They don't have to be used at any particular store. And often they're reloadable. You can add money to them. However, the federal rules we talked about above do not apply to these cards. So the issuer of a reloadable prepaid card can charge fees such as monthly service fees.
The best advice is probably to use the gift cards as soon after you receive them as possible. That way they don't get lost or expire.
Or, maybe better yet, if you're buying for someone else, put some thought into a gift for that special person. Then take a chance and go out and buy it. Especially if the person you give it to is not much of a shopper. There are people, especially seniors, who may never even use their card.
We hope this helps you keep your gift cards safe!
Until next time,
Your SZW Team
SZW Insurance is your Utica area Trusted Choice™ independent insurance agent. Call us for a quote on insurance for your home, car, business, or life at 315.792.0000. Or request a quote here. In Westchester County call Zak Scalzo at 914.246.0315 or email at zaks@szwinsurance.com.