What Would You Do? Advanced Care Planning & the NYS Healthcare Proxy Law
September 24, 2019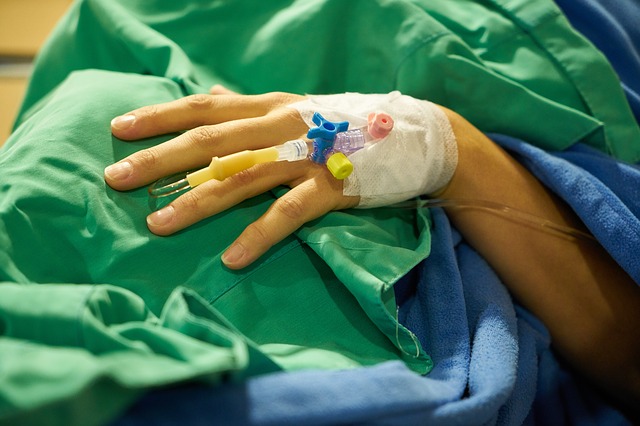 What happens if you need healthcare but can't speak for yourself? You might have had a serious accident. Or you suffer from dementia. How will doctors know what you would do if you were aware of the situation?
Advance care planning is all about the decisions you would make based on your values, wishes, and preferences. It's really problem solving ahead of time. Making known to people close to you what you would do in a situation where you are incapacitated and unable to communicate.
According to the National Hospice and Palliative Care Organization (NHPCO), advance care planning includes:
Getting information on the types of life-sustaining treatments available.
Deciding what types of treatment you would or would not want should you be diagnosed with a life-limiting illness.
Sharing your personal values with your loved ones.
Completing advanced directives to put into writing what types of treatment you would or would not want should you be unable to speak for yourself.
New York State Health Care Proxy Law
You can appoint someone you trust to act on your behalf for healthcare decisions under the NYS Healthcare Proxy Law. He or she can be a family member or close friend. This person would be your agent to make medical decisions that follow your wishes. Hospitals, doctors, and other healthcare providers must follow your agent's decisions as if they were your own.
We found New York State's Healthcare Proxy online. You don't need a lawyer to complete it and most of the questions you might have about it are there on the form.
It's important that you have an open and frank discussion with your healthcare proxy about your wishes and beliefs. For example, you should talk about (from the NYS Healthcare Proxy):
Do you want life support initiated/continued/removed if you are in a permanent coma,
Would you want treatments initiated/continued/removed if you have a terminal illness,
Would you want artificial nutrition and hydration initiated/withheld or continued or withdrawn and under what types of circumstance.
A word of caution. A Health Care Proxy is not a living will. It serves as the document that appoints your agent to make decisions for you. A living will clearly articulates your directions as to the use of life support if you become terminally ill or permanently unconscious. It can also include a Do Not Resuscitate (DNR) order.
We certainly understand that none of this is easy to talk about. But as an insurance agency, we're in the business of dealing with problems before they occur. You don't want to think about losing your home to a massive fire, but you do think about it when deciding how much homeowners insurance to purchase.
So if there is a fire, you've taken care of providing yourself and your family with the means to rebuild. And you're plenty relieved that you did!
It's the same with your healthcare. Asking yourself the serious questions about your wishes, values, and preferences, then communicating those to your healthcare proxy is taking care of an uncomfortable problem ahead of time. Even better, it's outside of an emergency situation. And with advanced medical technology, people can be kept alive by artificial means. Is that what you want?
We encourage you to check out the NYS Healthcare Proxy at the link above. Ask your attorney for help if that would make you feel more comfortable.
This is a tough subject, but lots easier when you are healthy and not suffering an emergency. We encourage you to start thinking about it today. In our next post, we'll discuss a Living Will in New York State.
Until next time,
Your SZW Team
SZW Insurance is your Utica area Trusted Choice™ independent insurance agent. Call us for a quote on insurance for your home, car, business, or life at 315.792.0000. Or request a quote here.