Easy Ways to Save Energy at Home
September 8, 2020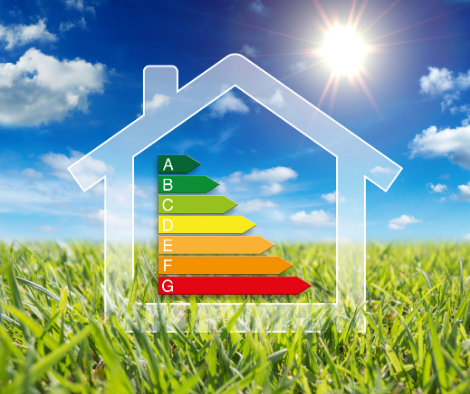 You can be saving money on energy at home year round: heat in the winter and air conditioning in the summer. Not only that but helping the country save on the resources needed for energy. But what are easy ways that anyone can implement no matter when your home was built or how large it is?
We consulted with the U. S. Department of Energy for their Tips on Saving Money and Energy in Your Home. This is a comprehensive guide that we recommend every homeowner…and renter…download.
We'll summarize it for you here, but know there's lots more valuable info that you'll see after you download it.
Home Energy Audit
The first step is to audit your home to find out where you're doing well and where improvements are called for. You can hire a professional auditor at a local insulating or heating/cooling company. Or try these DIY home energy audit tools: Energy Star Home Advisor or Home Energy Saver.
Protect Your Home Against Central New York Weather
Weather is invariably on our minds here in the Mohawk Valley. That's because during the last few years it's been anything but consistent, except for the clouds! (This beautiful summer notwithstanding.) So protection against the elements is key to an energy efficient home.
Air Sealing
Air leaks cause energy loss. So it's important to weatherstrip, caulk, and seal them. They can occur in doors, windows, and entry points of plumbing and wiring.
An interesting tip we hadn't thought of is a chimney balloon. You inflate it when the fireplace is not in use. Then place it in the chimney to block heat from escaping.
Insulation
Check with Energy Star and advice from your local dealer. They will recommend different insulation levels. And the proper kind of insulation available.
Efficient Heating and Cooling
Heating was the largest energy user in the home for those who remember growing up in the 1950s and 60s. What did people do then when it was hot? Open the windows and turn on the fans! But today, air conditioning joins heating as a major energy user.
Considerations for saving on heating and cooling include:
Smart and programmable thermostats
Fixing air ducts that are poorly sized or insulated, dirty, or damaged.
Heating and cooling systems
Heat pumps
Alternative home cooling such as daylighting, shading, fans, and ventilation.
Water heating by using less hot water, a lower thermostat, insulate water heater and pipes.
Smart tools, appliances, and utility programs also help. With them you can monitor and control home energy use. For example, advanced power strips can prevent unused electronics from drawing energy.
Energy efficient lighting is a quick and easy way to cut energy bills. Also buying appliances certified by Energy Star. Even renters use these common sense tips. They'll not only save money but help the planet as well.
Heating costs are a big deal here in the Utica area with our frigid winters. But we can add cooling to our monthly energy bills with the heat and humidity this summer.
So we recommend you take a close look at "Tips on Saving Money and Energy in Your Home" from the U. S. Department of Energy. There is lots more than we've offered above. It's easy to read, informative, and will save you money!
Until next time,
Your SZW Team
SZW Insurance is your Utica area Trusted Choice™ independent insurance agent. Call us for a quote on insurance for your home, car, business, or life at 315.792.0000. Or request a quote here. In Westchester County call Zak Scalzo at 914.246.0315 or email at zaks@szwinsurance.com.