Get Your NYS REAL ID Before Air Travel Returns to Normal
August 31, 2020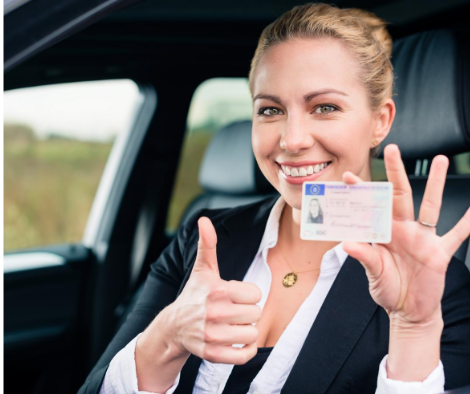 On March 26, 2020 the U.S. Department of Homeland Security extended the enforcement deadline for REAL ID. Instead of October 1, 2020 it's now October 1, 2021. What is the REAL ID?
Back in 2005 Congress passed the REAL ID Act. It was based on the 9/11 Commission's recommendations for stricter standards on sources of identification. This included driver's licenses. All of this obviously led from the attacks on 9/11 where terrorists easily got onto airplanes. The point of the Act is to not allow people to get onto a plane without these enhanced ID's. Or to enter certain federal facilities or military bases.
The phase-in for the enhanced driver's licenses has given states plenty of time to set up systems to accommodate the Act. And the time for us in New York State was going to be this October, 2020. But because of the COVID-19 pandemic, that has been stretched to October, 2021.
How to Get Your New York State REAL ID Now
But that doesn't mean you can't get your enhanced driver's license now. But you can't get it online, by phone, or through the mail. You must go directly to your local DMV in person. (At this writing the Utica and Rome DMV's are open but by appointment only.)
Here's an abbreviated list of what you will need to bring to the DMV to get your REAL ID. For the complete list we suggest you refer to the NYS DMV website:
Proof of identity such as valid license, birth certificate, or passport.
Proof of Social Security Number. Bring you original social security card or W-2 with full SSN. (Can't find your original card? Ordering another is easy, find out more here.
Proof of your date of birth.
Proof of U.S. citizenship, lawful permanent residency or temporary lawful status in the U.S.
Two different proofs of New York State residence. Bring a utility bill, bank statement, mortgage statement etc. The proof must have a street address, no PO Box's accepted.
If the name on your license doesn't match your identity and social security proofs you must bring the cause of your name change: marriage license, divorce decree, adoption, or court order.
We have another year to comply with the REAL ID Act. And with COVID affecting air travel, you have probably cancelled most plans to fly. But we recommend you think about getting your REAL ID as soon as you can. It's one of those "get it over with" opportunities that you won't regret when things open up.
We hope this helps but before visiting DMV, please refer to the websites linked. These will give you the updated info you need so your visit goes smoothly.
Until next time,
Your SZW Team
SZW Insurance is your Utica area Trusted Choice™ independent insurance agent. Call us for a quote on insurance for your home, car, business, or life at 315.792.0000. Or request a quote here. In Westchester County call Zak Scalzo at 914.246.0315 or email at zaks@szwinsurance.com.