Electric Cars Today…And in the 1890s!
August 24, 2020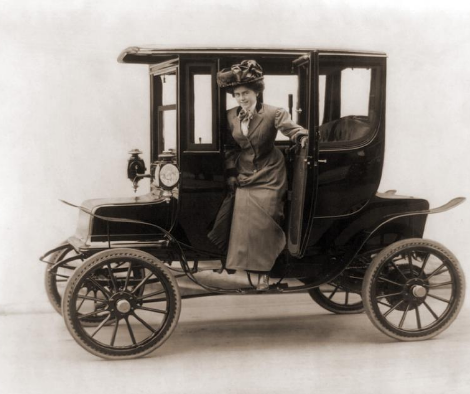 How many electric vehicles are on the road in the United States? According to the Edison Electric Institute (EEI), as of March of 2019, more than 1.18 million. And total sales for 2018 were up 81% compared to 2017.
The top sellers were:
Tesla Model 3
Chevrolet Volt
Tesla Model S
Nissan LEAF
Toyota Prius Prime
Tesla Model X
Ford Fusion Energi
Chevrolet Bolt
Ford C-MAX Energi
BMW i3
Electric vehicles are hitting their stride in the U.S. So we thought we'd find out a little more about them. And, yes, we carry the car insurance for a number of customers with electric cars.
Let's start by traveling further back in time that you probably expected.
History of Electric Cars
You would be excused for thinking that electric cars are a new phenomenon. What with all the hoopla around 21st century technology. But the first successful electric car crawled the roads of Des Moines, Iowa in 1890! It was a 6 passenger vehicle whose top speed was 14 miles per hour.
It wasn't much but it launch our nation's interest in electric vehicles. Automakers from around the country began manufacturing electric cars. In 1899 ninety percent of New York City taxis were electric. That's more than 60 taxis.
So what happened to the electric car? Henry Ford's mass-produced Model T. it cost $650 compared to an electric roadster for $1,750. An electric starter was invented making the hand crank obsolete. And oil was discovered in Texas, provided cheap gas for the masses.
And gas ironically became the reason for today's resurgence of electric cars. During the 1970s there were soaring oil prices from the Middle East and gas shortages. This prompted the return to research into battery powered transportation.
Benefits of Electric Cars
Fuel cell vehicles powered by pure hydrogen emit no tailpipe greenhouse gasses. Just heat and water. (However, producing the hydrogen can generate greenhouse gasses, but it generates much less.)
Gasoline powered highway vehicles produce much of the pollutants that contribute to smog and harmful particulates in the air. Fuel cell vehicles emit no harmful pollutants.
The U.S. reduces dependence on foreign oil. Hydrogen can be derived from domestic sources such as natural gas and coal. But better yet, water, biogas, and agricultural waste can also be used.
Up to 80% of the battery's energy is transferred directly to power the car.
Lower maintenance costs.
We are seeing electric and hybrid electric cars more often in the Utica area these days. And there are charging stations nearby. Just Google "electric car charging stations near me" to find locations.
Some of the drawbacks to electric are that they are a bit more expensive than gas powered cars. Though costs are going down. Plus, according to the Department of Energy, fuel cells are less durable than internal combustion engines.
If you're thinking of going electric for your next vehicle, we suggest you start your research at Energy.gov. You'll find out more on the history of the electric car and how fuel cell vehicles work.
If you do purchase electric, you'll be doing yourself and the environment a favor.
Until next time,
Your SZW Team
SZW Insurance is your Utica area Trusted Choice™ independent insurance agent. Call us for a quote on insurance for your home, car, business, or life at 315.792.0000. Or request a quote here. In Westchester County call Zak Scalzo at 914.246.0315 or email at zaks@szwinsurance.com.