What Are the Best Vehicles for Seniors to Buy?
February 21, 2023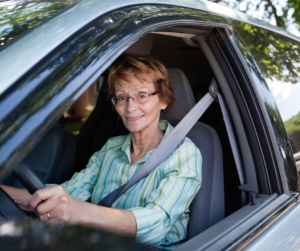 A few weeks ago we posted an article on our social media that offered advice for young adults buying their first car. Younger buyers were encouraged to buy used, be careful about their budget, and be smart about shopping around for the best deal.
Money is important for younger car owners. Income, lack of credit history, and car insurance are issues they face that our senior car owners probably do not.
For established seniors, it's not so much financial limitations that they need to consider, but safety and the physical limitations that come with age.
Actually, the best vehicles for seniors depend on a variety of factors. These include not only the individual's physical abilities, but also their lifestyle, and preferences. So here are some general recommendations that could be helpful if you are a senior in the market for a new car:
Sedans or hatchbacks with good visibility: Cars that offer good visibility, both in front and in the back, can help seniors avoid accidents. Sedans or hatchbacks with a higher seating position and large windows, such as the Subaru Impreza or Honda Civic, could be good options.
Vehicles with easy entry and exit: Seniors who have trouble getting in and out of vehicles could benefit from cars that have a higher ride height and wider door openings. Some examples of these include the Honda HR-V, Subaru Crosstrek, or Toyota RAV4.
Cars with advanced safety features: Many newer vehicles come with advanced safety features that are especially helpful for seniors. These include automatic emergency braking, lane departure warning, and blind-spot monitoring. The Toyota Corolla, Honda Accord, and Subaru Outback are some examples of vehicles that come with these helpful features.
Vehicles with comfortable seating and ride quality: Seniors may also benefit from vehicles that have comfortable seating and a smooth ride, as this can help reduce fatigue and discomfort. Cars like the Lexus ES, Toyota Avalon, and Honda Accord are just some examples of smooth riding, comfortable cars.
Ultimately, it's essential to test drive different vehicles and see which one fits your specific needs and preferences. Also, consider consulting with a trusted mechanic or car dealer for additional advice.
We have written before about the car modifications and accessories that are especially beneficial for older drivers. You can get manufacturer installed components either as standard or optional equipment. And get aftermarket modifications or additions made to the vehicle.
Take a look at our past post, we think you'll be amazed at what's out there to help you drive safer and more comfortably.
And when it comes to car insurance, if we don't have your policy now, we can get you covered. One of the advantages of doing business with us is that we are an independent agent representing many insurance companies. We will search for the best combination of price and coverage.
And we are local. Here for you if you change cars or have a claim. We know the community because we live here too!
So if you are a senior in the market for a new car, we hope these tips will help you buy the best car for your unique situation.
You can get both safety and comfort…you deserve it!
Until next time,
Your SZW Team
SZW Insurance is your Utica area Trusted Choice™ independent insurance agent. Call us for a quote on insurance for your home, car, business, or life at 315.792.0000. Or request a quote here.