How to Stay Heart Healthy in Winter
February 14, 2023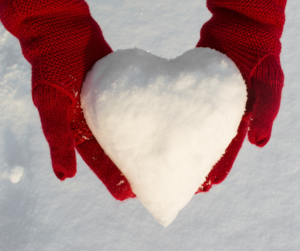 Since 1993, Scalzo, Zogby & Wittig has been honored to work with the American Heart Association Mohawk Valley as a sponsor of the Greatest Heart Run & Walk. This year will be no different as we get ready for the big event on Saturday, May 6, 2023.
We look forward to the Heart Run & Walk, but for now we thought this would be a good time to discuss steps you can take to maintain a "heart healthy" winter. Especially during the tough weather we get the next few months here in the Mohawk Valley.
And because the American Heart Association reports heart disease deaths increased in 2020 by 4.1%. This is after great progress between 2010 and 2019 when it declined by 9.8%. As you know, the increase was during the Coronavirus Disease 2019 pandemic. To the consternation of the Heart Association, it represented approximately 5 years of progress lost among all adults.
This is a negative trend we'd like to help to reverse.
So here are some valuable tips to stay heart healthy during the winter season. They are surprisingly easy and we hope you'll take advantage.
Heart Healthy in Winter with Exercise, Diet, Sleep and More
Exercise regularly: Physical activity is important all year round, but it's especially important in the winter when many people become less active. Aim for at least 30 minutes of moderate-intensity exercise, such as brisk walking, every day.
Eat a healthy diet: A diet rich in fruits, vegetables, whole grains, and lean proteins can help lower your risk of heart disease. Try to limit your intake of saturated and trans fats, as well as added sugars and sodium.
Stay warm: Cold weather can cause blood vessels to narrow, which can increase your risk of heart attack or stroke. Stay warm by dressing in layers, wearing a hat and gloves, and avoiding prolonged exposure to cold temperatures.
Manage stress: Stress can have a negative impact on your heart health, so it's important to find ways to manage stress during the winter months. Try activities like meditation, yoga, or deep breathing to help you relax.
Stay hydrated: It's easy to forget to drink water in the winter, but staying hydrated is important for overall health, including heart health. Try to drink at least 8 glasses of water per day.
Get enough sleep: Lack of sleep can increase the risk of heart disease, so it's important to get at least 7 hours of sleep each night.
Avoid smoking and excessive alcohol consumption: Both smoking and excessive alcohol consumption can increase your risk of heart disease, so it's important to limit your exposure to these harmful substances.
We hope you'll enjoy the rest of your winter. There's lots to do and when it snows, there's no more beautiful place than right here in the Mohawk Valley.
So stay warm, stay fit, and enjoy the next few months till spring.
Until next time,
Your SZW Team
SZW Insurance is your Utica area Trusted Choice™ independent insurance agent. Call us for a quote on insurance for your home, car, business, or life at 315.792.0000. Or request a quote here.