Your Utica Area Car Insurance Q & A
December 28, 2021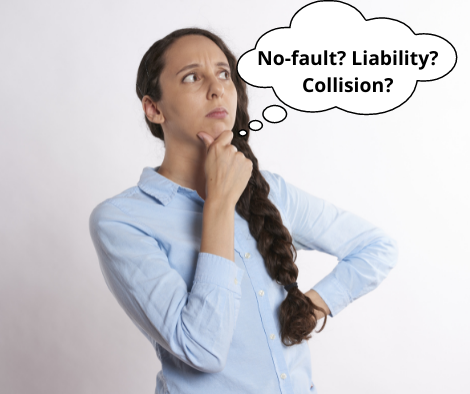 When you get your car insurance policy renewal in the mail, do you look through it? Or just get the insurance cards onto the countertop to get them in the car next time you go out?
If you don't go any further with it than that…we don't blame you! It's complicated! Just looking down the declarations page can be baffling.
This is why we publish insurance articles to our blog each week. And why we're here to answer any questions you have about your car insurance. Whether we have your auto insurance or not, we encourage you to call us at 315.792.0000. And if we don't carry your insurance now, maybe we can save you money.
So let's get thinking about protecting yourself in case of a car accident. To that end, we offer these common questions that we hear from clients.
If I have No-Fault why do I need liability insurance?
Great question. When it comes to the term, "no-fault," you might get understandably confused.
No-fault insurance is listed as Personal Injury Protection (PIP) on your car insurance policy. It pays medical bills, work loss, other expenses, and a death benefit. But only for people injured in a car accident who are either the driver or passengers in your car.
Thus the term no-fault. It pays these benefits regardless of who is at fault in a car accident. Just remember, it is for the driver and passengers in your car. The basic benefit is $50,000 for each person hurt. But you can get more coverage for very little additional premium. How much? Give us a call.
How much auto liability insurance should I buy?
Okay, so no-fault pays for the driver and passengers in your car. So it's the liability coverage listed on your policy that pays if you're sued. People then wonder, how much do they need?
We think the easiest answer to that question is this…get as much as you can. Why do we say that? The premium to increase your protection is relatively low.
Let's start with minimum limits in New York State. They only protect you if you're sued for $25,000 for bodily injury and $50,000 for death for a person involved in an accident. And $50,000 for bodily injury and $100,000 for death for two or more people in an accident.
So anyone who owns a home, one or two cars, and is responsible for their family should raise those limits. Remember, the more you earn and the more you own the more likely you will be the target of a lawsuit against you. Again, call us on this. We'll give you figures for the different liability limits available.
And don't forget to ask for a quote on a personal umbrella policy. It pays for $1,000,000 or more over both your car and home insurance.
When is it time to drop my Collision insurance?
Opinions vary on when it's a good time to drop the collision coverage on your car. Some say you should consider dropping the coverage if your annual premium is 10% of your car's value. One thing about the Utica area, if you're thinking of dropping collision coverage, at least wait till after winter ends. You know how dangerous it can get with our snow and ice.
Thing is, if your vehicle is totaled your insurance company will pay you its actual cash value (acv). And, as the car gets older its actual cash value goes down. So look up the value of your older vehicle on the NADA Guides or Kelley Blue Book. Then compare that value to what you're paying in premiums.
Is getting the acv on your totaled car worth the price you're paying? Maybe not. Especially if you don't put many miles on your car and you're a safe driver. Or if your vehicle is newer and/or maintained its value, think about saving money by raising your deductible.
There's one valuable insight we hope you get from this post. That is, it's surprisingly inexpensive to increase coverages on your car insurance policy. More coverage equals peace of mind. And you get the coverage amounts you need if you do have an unfortunate accident.
Call us anytime to go over your auto insurance policy. We'll talk about the coverages you have and if they're adequate protection. And call if we don't have your car insurance now. We'll shop all of our insurance carriers to make sure you have the protection you need at the best price.
Until next time,
Your SZW Team
SZW Insurance is your Utica area Trusted Choice™ independent insurance agent. Call us for a quote on insurance for your home, car, business, or life at 315.792.0000. Or request a quote here.