A "People First" Merry Christmas 2021
December 21, 2021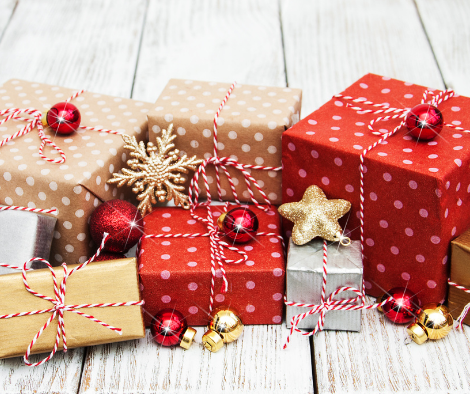 One of the reasons Christmas is special to us at Scalzo, Zogby & Wittig is because of our partnership with People First, formerly called the Utica Municipal Housing Authority (MHA). This year we gave four families gift cards. Three families got one for $500. And one family had an extra person, so we gave them $750.
For years we had a great time buying a mountain of presents for special families at MHA. We'd pile them up at the conference table in our office. It was a beautiful site! Then we'd deliver them personally. Not only did we get to see their delighted faces, but we got to know some terrific people.
We raise the funds from our Casual Day Project. Each employee donates $5 per month for the privilege of dressing down on Fridays. It was fun for us and ends up fun for the families who received the gifts at MHA.
But last year's COVID-19 pandemic put a damper on the whole thing. Not only couldn't we deliver presents but we weren't in the office to enjoy dressing down! It was a double dose of disappointment. So we gave gift cards last Christmas.
We hoped that by Christmas 2021 we would be back to shopping, wrapping, and delivering. But no, out of an abundance of caution, we went with gift cards again this year.
But that doesn't mean our People First families didn't appreciate their gifts! And our hearts go out to them and we wish them the merriest of Christmases.
And the wonderful staff at MHA for pulling this together. They are easy to work with, generous with their time, and very professional. They certainly live up to their mission of being people friendly, people focused, and people driven. Hats off to the staff at People First of Utica!!
As it does every year, our Casual Day Project puts all us in a cheery holiday mood here at Scalzo, Zogby & Wittig. Giving to others is as much fun for us as it is for the families receiving the gift cards!
And we hope your time with family and friends this Christmas is fun, relaxing, and full of love. We wish all of our customers in the Mohawk Valley a Merry Christmas and Happy New Year!
Until next time,
Your SZW Team
SZW Insurance is your Utica area Trusted Choice™ independent insurance agent. Call us for a quote on insurance for your home, car, business, or life at 315.792.0000. Or request a quote here.