Your Home Insurance Q & A
January 5, 2021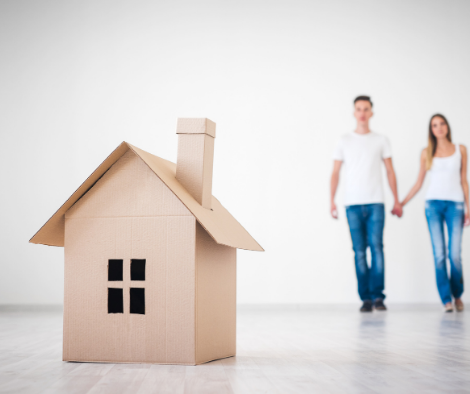 Insurance is complicated. We get it. That's one reason we publish articles in our blog every week. It's our way to help you get answers to your questions about protecting your home, car, and business.
Speaking of questions, here are four that we typically get from our customers. They concern homeowner insurance valuation, deductibles, and special items.
If you're not sure of the answers or want to speak with us about your unique situation, give us a call at 315.792.0000. We look forward to clarifying your insurance and helping you get the right protection for your home.
Why can't I just insure my home for its market value?
We often get this question from first time home buyers. They know the price they just paid for the property. That's the amount that sticks in their mind. But then we complete a thorough replacement cost estimator on their new home. They are often shocked at how much higher the replacement cost is than the market value.
And that makes sense. Imagine building your home from scratch! Especially older homes. They often have beautiful wood molding and paneling, elaborate fire places, and solid kitchen cabinets. It would be very costly to rebuild all of that by hand.
But the thing is, that's exactly what happens when you have a loss. If a disaster happens you must repair and rebuild. You don't replace your damaged home by shipping in a new one!
That's why the insurance value of your home is the replacement cost, not market value. If there is a loss, you want the damaged repaired at today's construction costs. And we can help you calculate those costs with our up to date replacement cost estimators.
What if I don't know exactly how much stuff I have?
As you look around your home, it might seem a gargantuan task to add up the value of everything you see. The simple truth is that the value of your contents fluctuates. And you add more to it and throw stuff out.
But don't worry. Your homeowners insurance policy includes coverage for contents. Usually 50% or 70% of your dwelling coverage (depending on the policy you buy) for contents.
But here's the problem, how will you remember what you had in the event of a fire? All of it is turned to ash. That's why we recommend you take a quick video of every room in your house. In that way you'll at least have a visual record of your contents in case it's destroyed in a fire.
Is my jewelry covered on my homeowners insurance policy?
Yes, but there is a limit for theft. Most basic home insurance policies cover up to $1,000 for theft of jewelry, watches, furs, precious and semiprecious stones.
So if you have valuable items that you think may be worth more than that, we suggest you get them appraised. Go to a local jeweler for a written appraisal and then give us a call. We'll quote a Valuable Items policy for you. With this policy, you'd get coverage for theft and for losing your piece. Also, most likely a lower deductible than you have on your home.
Is it smart to insure with a higher deductible?
In a word, yes! People sometimes worry about having to pay higher deductibles in the event of a loss. But how much is $1,000 when a fire causes $60,000 in damage? People who suffer major disasters are grateful that they insured their house for the right amount. The deductible becomes a small item on their list of concerns.
Now you're probably wondering about the cost savings. And that's where larger deductibles make sense. What if you can save $250 by raising your deductible from $500 to $1,000? You would justify it by asking yourself, would you spend $250 to insure an item worth $500? Of course not.
Make no mistake, we're here for you whether you have a large or small loss. But it's the larger losses that really make a difference in people's lives. And it's those we suggest you plan for. All while saving premium dollars at the same time.
To sum up, get replacement cost on your home and video your contents. Insure sure your valuable items separately and save money by raising your deductible. All good ways to manage your risks at home.
Look for more Q and A's on home, car, and business insurance coming up in our blog.
Until next time,
Your SZW Team
SZW Insurance is your Utica area Trusted Choice™ independent insurance agent. Call us for a quote on insurance for your home, car, business, or life at 315.792.0000. Or request a quote here. In Westchester County call Zak Scalzo at 914.246.0315 or email at zaks@szwinsurance.com.