5 Reasons Independent Agents Offer Better Insurance
December 29, 2020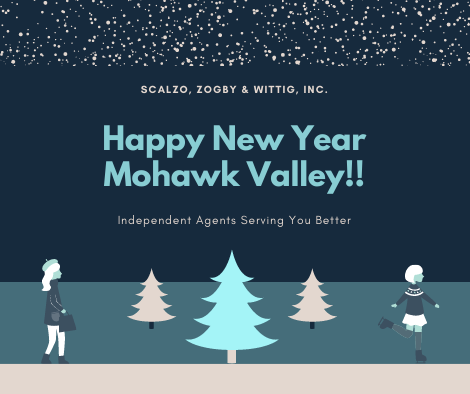 What are the things that go into a better insurance experience? After all, aren't insurance policies pretty much the same? Why should I buy from this agent and not that one?
Let us help you out with these 5 reasons why you should choose an independent insurance agency. And as an independent agent, why Scalzo, Zogby & Wittig, Inc. offers better insurance for your premium dollar.
1. We Are Not Captive Agents
Captive agents are bound to one company only. They cannot shop your insurance with different insurance companies. That makes it harder for them to get you the right coverage at the best price. But guess what? As independent agents we represent over 22 A-rated insurance carriers. With just a phone call or email we put them to work competing for your business.
And we work for you, not the insurance companies. In a way, you can look at us as value-hunters. We look for the best combination of protection, coverage, and price. In essence, we have more options to offer our insureds than captive agents do. And that's just the beginning.
2. No Call Centers
Call centers for the heavily advertised and often very funny insurance company ads are located…. Actually, we don't know where they're located! You probably don't either. Which makes you wonder what they could possibly know about our Utica area.
And we don't take insurance as a laughing matter.
We are real, live members of the Utica area community. We let you know the coverages available and let you decide what you're comfortable with. In short, we are your consultants. We work with you to customize your insurance program. We treat you like a person, not a number.
And our service is fast. Yes, most of us work from home because of COVID-19. But we can still get you insurance cards and certificates of insurance when you want them. No waiting around.
3. Personal Claims Service
We work with you when you have a claim. Our full time claim manager is Cathy LeTray. She's been with us since 1994 and knows claims inside and out.
The insurance companies we represent do have quality claims departments. But better still, Cathy is your personal connection. She will guide you through the process for a prompt and fair resolution. We care about your claim settlement. As far as we're concerned, we're all in it together here in the Utica area.
4. Comprehensive Insurance Products Available
Yes, we offer personal insurance. Car, home, umbrella, special items…you name it. But we also can protect your business, manage your commercial risk. That goes for property and liability insurance. And New York State mandated coverages, life, and disability.
Whether you're a family of four with a home and two cars or a business with 200 employees, we are your one-stop shop for a full range of insurance products.
5. Scalzo, Zogby & Wittig is a Part of Your Community
Thing is, we live here too. We shop locally, volunteer for local community organizations. So you'll get to know and trust our team of insurance pros. We know how our tough Mohawk Valley winters can damage your house. How to cover your second home in the Adirondacks. And the value of face-to-face service when it comes to your business.
Even during this COVID-19 shutdown, we have been able to maintain the highest level of service to our customers. Though we can't have customers coming to see us (and we miss everyone!), we do have short-staff at our office. And plenty of support from our employees at home.
So if we do have your insurance now, do us a favor and tell your friends. If we don't, give us a call at 315.732.0000 or request a quote. See if we can offer you more coverage for less money. We've been protecting our community with better insurance for over 28 years. And we intend to be here for a long time to come.
Happy New Year Mohawk Valley!
Until next time,
Your SZW Team
SZW Insurance is your Utica area Trusted Choice™ independent insurance agent. Call us for a quote on insurance for your home, car, business, or life at 315.792.0000. Or request a quote here. In Westchester County call Zak Scalzo at 914.246.0315 or email at zaks@szwinsurance.com.