4 Things To Look For In Your Car Insurance Policy
January 12, 2021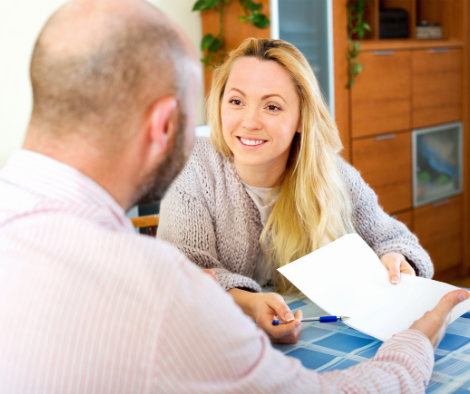 When's the last time you looked at your car insurance policy? Probably at renewal when you received it in the mail. Did it make sense to you? Or confuse you? Maybe you just tucked it away in your Red File to "get to later." (What's a Red File? Find out about this neat way to organize important papers here.)
Thing is, there are some important things to look for in your car insurance policy. We're reminded of an article we wrote about insurance for the guy who hits you with no insurance. You sue him but he doesn't own anything, doesn't have any assets, or even a job. Now what do you do? See #3 below to find out!
Now don't worry, this will be a quick survey of your policy. And whether we have your insurance or not, if you have questions, just give us a call.
#1. Auto Bodily Injury and Property Damage Liability
This is usually the first coverage listed. It's the one that covers you if you're sued for injuring another person. Or damaging their property. Minimum limits in New York State are $25,000 for bodily injury to one person and $50,000 for bodily injury to all persons. Property damage is $10,000.
Our recommendation: go higher! Get the highest limits of liability you can afford. Not only for the coverage, but because it's so inexpensive to raise these limits.
#2. Personal Injury Protection
This is a valuable coverage if you get into an accident. It pays the medical bills for each person hurt in your vehicle. You don't have to sue to get doctor and hospital bills paid. It also pays loss of wages.
Minimum in New York State is $50,000 per person. For very little additional premium you can raise that in increments of $25,000. We suggest getting the most available, or $100,000 additional coverage. That also includes higher monthly work loss amounts. So take a quick check to be sure you have more than the minimum here.
#3. Uninsured/Underinsured Motorist
It is frustrating enough suffering an accident that's not your fault. But then finding out the person who hit you has no insurance? Or has minimum limits that won't cover your pain and suffering? Devastating.
But believe it or not, you can get your own insurance that pays. It covers when you win a lawsuit against someone with no insurance. Or lower limits than yours. Clients are more than relieved to know that they will be compensated when struck by an irresponsible, at fault driver.
#4 Comprehensive and Collision Coverage
As you check down the list of coverages on your policy, physical damage is usually last. This is the insurance on your car. Collision pays for accidents. Comprehensive pays for damage from other than accidents: hail damage, falling branches and trees, glass. Also, deer collisions.
Here you've got two things to consider. The first is whether you're comfortable with the deductible. Remember, this is a good spot to save money. Higher deductibles equals lower premiums.
Also, decide if you even need physical damage on your older car. Collision pays to repair or replace with like kind and quality. There will come a time when the car may not be worth the premium you're paying to insure it.
Scalzo, Zogby & Wittig Is Here To Help
Questions? Want to find out how much it will cost to raise some of these coverages? Call us at 315.792.0000. Our personal lines account managers are here to help. And explain the other coverages listed on your car insurance policy.
So give your auto policy a quick check. Then call us while your questions are fresh on your mind. We look forward to speaking with you!
Until next time,
Your SZW Team
SZW Insurance is your Utica area Trusted Choice™ independent insurance agent. Call us for a quote on insurance for your home, car, business, or life at 315.792.0000. Or request a quote here. In Westchester County call Zak Scalzo at 914.246.0315 or email at zaks@szwinsurance.com.