Why Philadelphia Insurance Co. Got a 96.2% Customer Satisfaction Rating
January 22, 2019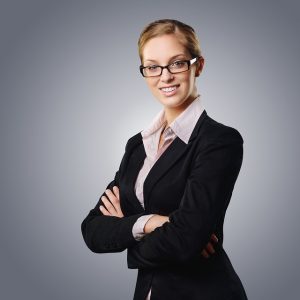 Of the 14,000 agents representing Philadelphia Insurance Company, only 319 are Preferred Agents, including Scalzo, Zogby & Wittig, Inc. And those agents produce 53% of the company's total business. That's an exclusive group of insurance professionals that we are proud to be a part of.
Our strong relationships with the insurance carriers we work with is reflected in the service our customers receive. So when a company that we represent as Preferred Agents announces an impressive customer satisfaction rating, we're excited to talk about it.
And that's the case with the Philadelphia Insurance Company (PHLY) who recently reported a 96.2% overall customer satisfaction rating in their Customer Service Annual Report.
This is up from 95% the year before and reflects a dedication to customer service that we think merits attention.
What Philadelphia Insurance Co. (PHLY) Does Right
High customer satisfaction in the insurance business takes planning, structure, and dedication. Here are the reasons our clients appreciate doing business with PHLY.
Claims
First party automobile losses settled in ten days or less.
Newly reported and opened claims acknowledged the same or next business day.
Subrogation and Recovery Examiners exclusively dedicated to recovering policyholder paid losses.
24/7 experienced and efficient claims service with consistent staff and industry leading paperless capabilities.
Risk Management Services
Product specific web-based Risk Management Services resources through PHLY.com.
No additional cost for risk management solutions for today's exposures including sexual abuse, active shooter, bullying, and more.
Over 60 risk management courses at no additional cost.
Regular e-flyers on current issues and Loss Lessons Learned.
Preferred pricing for background and motor vehicle record checks for clients.
Easy, Timely Customer Service
So many people do business online that powerful, user-friendly technology has never been more important in delivering superior customer service. PHLY gets good grades here as 44.1% of survey respondents agree and 34.8% strongly agree that PHLY.com is effective and easy to use.
Not only do customers expect user friendly tech, they also want their problems solved quickly. In 2018, PHLY advanced their resolution time to just under 40% of respondents reporting an immediate solution and 30% a solution in less than one day. And 80% of respondents report just one phone call needed to reach a resolution to their questions or problems.
When it comes to renewals and new business quotes, approximately 71% of respondents were very satisfied or satisfied with renewal turnaround times. Also, customer satisfaction has increased since 2016 when the Small Business Unit implemented a Quick Quote method that streamlined the processing of new business submissions.
Finally, endorsement processing got very high marks with 86% stating they were timely and 95% stating they were accurate. That kind of top-notch processing adds a high level of professionalism to our transactions and reinforces confidence in the company.
The Future for PHLY
In October 2018 PHLY launched a new, more efficient and flexible billing system. In addition, the company is emphasizing flexibility in underwriting coupled with niche industry knowledge. They are confident that these improvements will be reflected in the 2019 Customer Service Annual Report.
It's no surprise that PHLY's customer service tagline is "A Passion for Service!" With the right technology and quality professionalism from its people, PHLY has a good chance of getting even higher customer satisfaction ratings in 2019.
At Scalzo, Zogby & Wittig we are also passionate about excellent customer service. That's why we like doing business with highly rated customer service companies like the Philadelphia Insurance Co. And we hope you have experienced the same high level of service with us.
Until next time,
Your SZW Team
SZW Insurance is your Utica area Trusted Choice™ independent insurance agent. Call us for a quote on insurance for your home, car, business, or life at 315.792.0000. Or request a quote here.