Ways to Help Kids Avoid Drug Addiction
May 10, 2022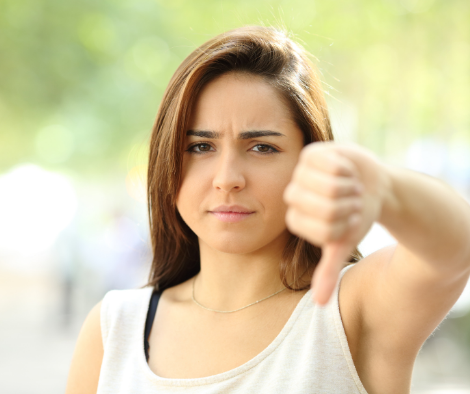 When do kids start experimenting with drugs? According to the National Center for Drug Abuse Statistics, 21.3% of 8th graders have tried illicit drugs at least once. And 8.7% of 8th graders have used illicit drugs in the last month!
Fact is, kids are using illicit drugs at an alarming rate. 46% of those same 8th graders will have tried illicit drugs by the time they're in the 12th grade. But they don't stop there. 11.89 million 18-25-year-olds used drugs last month.
If you're a parent of teens, how can you navigate this treacherous landscape to keep your kids safe? We went to the New York State Office of Addiction Services and Supports for answers.
Here's what we found for parents and caregivers…
Better for Children to Regularly Hear About Dangers Of Drug Use From Parents
If you're a parent it may not always seem this way, but you are the biggest influence in a child's life. So, your discussions about avoiding drugs, alcohol, and other addictions are key. These and rule setting make the difference. But how do you accomplish this open line of communication?
Family dynamics differ. People have their own way of communicating with their kids. But here are some suggestions we hope will help:
First step, just keep the lines of communication open.
Communicate clear rules and boundaries often.
Safeguard your liquor cabinet and prescription drugs.
Talk about peer pressure and experimenting.
Don't be afraid to mention family history with addiction.
Get to know your kids' friends. And their friends' parents.
Let their friends know your rules and boundaries regarding drugs, alcohol, parties, and curfews.
Talk to educators, coaches, school counselors. They've seen it all before and are there to help.
Warning Signs of Substance Abuse and Addiction in Children
To notice problem signs, you must be in close touch with your kids every day. In that way, you'll notice changes in attitude and personality. Maybe it's moodiness, irritability, nervousness. Or giddiness and boisterousness you didn't see in your child before.
Warning signs also include sudden changes in friends or new hangouts. Loss of interest in activities, hobbies, or sports. A drop in grades or performance. Avoiding family or family events. Even stealing.
Physical warning signs might include changes in appetite, inability to sleep, or laziness you hadn't noticed before. The smell of drugs on the breath or clothing. Nausea, vomiting, or sweating. Shaking hands, feet, or head. Red, watery eyes, pupils larger or smaller, or a blank stare. Also, thick tongue and slurred speech.
Drugs and Our Children is a Tough Subject
We realize this is difficult to talk about. But ironically, talking may be the solution. That is, keeping an open line of communication with your kids. And their friends.
Even if that means you won't be their favorite person in the world because of it! Here's the thing, yes they may get annoyed, but parental involvement may be the only way to save them from the trauma of drug abuse. It may even save their lives.
On the positive side, tell them that if they have a clean driving record, they'll save money on car insurance! A DWI can cost them for years. That expense can even prevent them from getting a car on their own when the time comes.
So call us for your car insurance and we'll tell them the same thing. Fact of the matter is, car insurance for kids with poor driving records is close to unaffordable. A drug free lifestyle not only helps them with their studies and improves their health, but it can also save them money!
Until next time,
Your SZW Team
SZW Insurance is your Utica area Trusted Choice™ independent insurance agent. Call us for a quote on insurance for your home, car, business, or life at 315.792.0000. Or request a quote here.