Utica First Artisan Contractors Insurance Protects Tools, Equipment, and Liability
February 15, 2022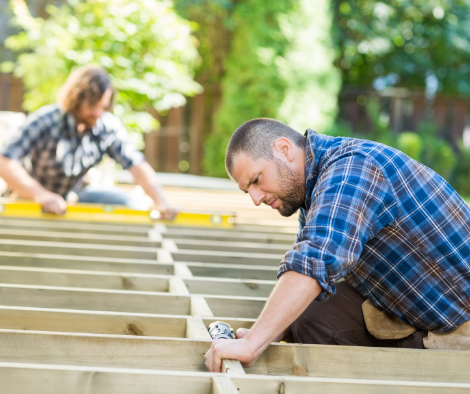 The trend in home renovation is up the last few years. We know this from a preliminary report from the Home Improvement Research Institute. It shows growth in the home improvement product industry of 13% in 2021. This, combined with 13.3% growth in 2020 confirms a phenomenal increase over two years.
People have been locked down and spending more time in their homes. And interest rates are still low, so financing home improvement makes sense.
What we are struck by during the last year is a switch from do-it-yourself home improvement in 2020 to professional work in 2021. More than half of homeowners in 2020 said they completed projects themselves. However, in 2021 professional contractors reported an estimated 18.2% growth in sales.
That's good news for contractors in Central New York. And it's why we wanted to let them know that we can offer comprehensive, affordable contractors insurance. It's a quality product from the Utica First Insurance Company.
The Utica First Artisan Contractor Insurance Policy
We understand that an artisan contractor is a small business. And like any small business, he or she faces equipment risks and liability risks.
So risk management is an important element to a successful artisan contractor business. That's where we come in, with an insurance policy that covers the risks unique to contractors.
What Contractors are Eligible?
The most popular contracting classes eligible for our Artisan Contractors policy are:
Carpentry
Drywall
Painting
Residential Electrician
Residential Plumbing
Cabinet Makers/Installers
Landscaping
Masonry
Heating and Air Conditioning
Tools & Equipment
What's the first thing that usually comes to mind for a contractor? Protecting their tools and equipment. We offer options for paying for their replacement or repair if damaged or stolen.
General Liability
Lawsuits can be devastating for any small business. Contractors are just as vulnerable. So our General Liability protects your business if you're sued for bodily injury, property damage, or personal and advertising injury.
Commercial Property
This coverage helps protect the place where you do business. And the things you use to conduct business.
Business Income Insurance
If you lose your tools, equipment, and commercial property because of a covered cause of loss, you can't do business. You are unable to earn money. Business Income insurance helps cover this loss of income until you're back up and running.
Optional Coverages
And there's more to risk management. We also offer the following Optional Coverages.
Blanket Additional Insured
Scheduled or Blanket Equipment Coverage
Property of Others
Installation Floater
Money & Securities
We can even bundle coverages. Toolbox and Toolchest package endorsements combine these valuable coverages into one. And at a discounted price.
So we invite artisan contractors in the greater Utica area to contact us. We're an independent agency with fast service and professional claims handling.
We live here in the Mohawk Valley and know our area. A one-stop-shop offering face-to-face service for our commercial accounts.
So give us a call to talk about managing your contracting risk at a price you can afford.
Until next time,
Your SZW Team
SZW Insurance is your Utica area Trusted Choice™ independent insurance agent. Call us for a quote on insurance for your home, car, business, or life at 315.792.0000. Or request a quote here.