Scams Can Wreck Your Credit: Monitor Your Credit Report Free
February 22, 2022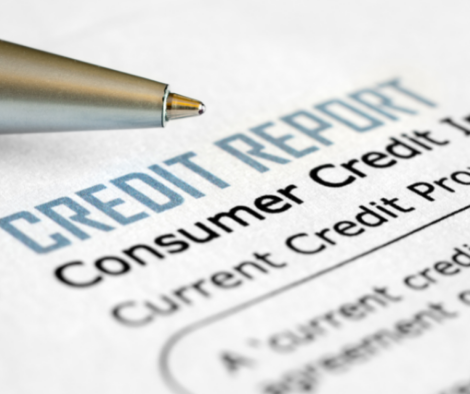 "I've got to check my credit report today!" Is this your first thought waking up in the morning? Probably not! But, believe us, maybe it should be.
Online scams are a major problem. But you can monitor them via your credit report.
And don't forget, your credit report is a major factor in the decision-making process for banks, employers, and landlords. They use it to help decide whether they'll do business with you.
And, yes, it's also vital for insurance companies to underwrite risk. That includes car, home, and business insurance. Often, the better your credit report the lower your premium.
Up until now, close monitoring of your credit report has not been practical. The Fair Credit Reporting Act (FCRA) requires the major credit reporting companies to provide a free copy of your report. But that's just once a year. Far too much time to let pass to effectively monitor your report.
But because of Covid-19, Equifax, Experian, and TransUnion are now offering free weekly online reports. Here is all you do.
Go to AnnualCreditReport.com, a site authorized by federal law. At the top of the homepage you'll see the offer for free online credit reports. Click on "Request your free credit reports."
There you will be directed to complete a form, pick the reports you want, and answer some questions. The site warns you that the questions will be difficult to answer. You may have to consult your records to answer them. Hang in there, because this is the way you are assured that no one but you has access to your credit info.
What You Should Look For In Your Credit Report
We checked with the Consumer Financial Protection Bureau (CFPB) for advice on what to look for. Here's what they said…Make sure that your report contains only items about you. And check for info that is inaccurate or incomplete. Some common errors are:
Errors made to your identity information such as wrong name, phone number, and address.
Accounts belonging to another person with the same or similar name as yours.
Incorrect accounts resulting from identity theft.
Closed accounts reported as open.
You are reported as the owner of the account, when you are actually just an authorized user.
Accounts that are incorrectly reported as late or delinquent.
Incorrect date of last payment, date opened, or date of the first delinquency.
Same debt listed more than once, possibly with different names.
Reinsertion of incorrect information after it was corrected.
Accounts that appear multiple times with different creditors listed, especially in the case of delinquent accounts or accounts in collections.
Accounts with an incorrect current balance.
Accounts with an incorrect credit limit.
If you do find errors, contact the credit reporting company. And the creditor or company that provided the information. Your report will include directions on how to dispute inaccurate or incomplete information. Or check out the CFPB website for sample dispute letters.
Good Credit Score Equals Better Insurance
What can you do with your good credit score? Call us for a car insurance quote! That's right, since your credit score affects your premium, there's a good chance we can save you money. What's more, we have a full time claims manager. If you have a loss, she'll guide you through the process for a prompt and fair resolution.
So after you filed for that free weekly credit report, call us at 315.792.0000. We'll help you get better car, home, or business insurance.
Until next time,
Your SZW Team
SZW Insurance is your Utica area Trusted Choice™ independent insurance agent. Call us for a quote on insurance for your home, car, business, or life at 315.792.0000. Or request a quote here.