The Clear Headed New Trend Sweeping the Nation: Sober October
October 4, 2022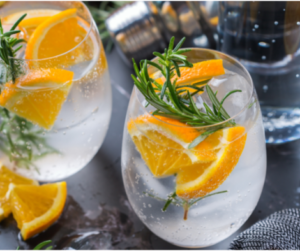 You may have heard of Dry January, and the amusingly-named Dry July. Now get ready for the newest month to join the sobriety trend: Sober October!
Sober October was first introduced in 2014, when the Macmillan Cancer Support, a UK charity, issued a challenge to raise money. The challenge was to go the entire month of October without drinking.
It quickly rose in popularity, peaking in 2017 when podcast host Joe Rogan announced his intention to participate, rocketing it into public awareness. Since it began in 2014, Macmillan Cancer Support has raised £33 million!
Sober October has expanded beyond its charitable origins. It has gained a status similar to Dry January, where there are plenty of opportunities to seek out like minded individuals to encourage each other throughout the course of the challenge.
But there are also people who, on their own, decide not to drink alcohol for a month. Now that you know the background, you may be asking yourself: why?
There are a number of reasons why someone might decide to abstain from drinking for a month. They may be looking to give their liver a break before the holidays begin. Or to re-evaluate their drinking habits after a difficult couple of years. They may simply be taking advantage of the challenge to enjoy the myriad of health benefits that comes from not drinking—more restful sleep, improved mood, better gut health, weight loss and clearer skin.
Intrigued? Then welcome aboard! Here are some tips and tricks to help you meet the challenge of Sober October.
Be Prepared
If you decide to embark on the Sober October challenge, look ahead in the coming month to minimize temptation. Do you enjoy a beer or glass of wine at home? Find a tasty substitute. Is there a party coming up? Bring seltzer instead of beer, or—if you're feeling fancy—teach yourself how to make mocktails.
Find a Community
It's easier to face a challenge when you're going through it with friends. Enroll some people you know, or sign up online for a Sober October event. Having a group of people to celebrate the highs and commiserate on the lows will help tremendously
Avoid the All or Nothing Approach
We've all been there. We start a new diet, or make a New Year's resolution, or make some sort of promise to yourself that you're going to do something different. Then, inevitably, you break that promise, and promptly spiral into despair and self-recrimination, and give up.
If any of that sounds familiar, Sober October is a great opportunity to teach yourself to not do that.
All-or-nothing thinking only teaches you how to give up. Being kind to yourself—learning how to forgive yourself for your mistakes—teaches you how to keep going.
And hey. Want to know a secret? Macmillan Cancer Support, the charity that founded the Sober October challenge, sells £15 golden tickets for cheat days. So if you really feel like you need to make up for indulging, why not throw some money to your favorite charity?
The upshot: if you choose to spend your October abstaining, have a wonderful, clear-headed fall!
Until next time,
Your SZW Team
SZW Insurance is your Utica area Trusted Choice™ independent insurance agent. Call us for a quote on insurance for your home, car, business, or life at 315.792.0000. Or request a quote here.