Personal Umbrella Insurance: Lots of Protection, Low Cost
October 11, 2022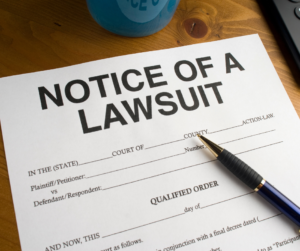 Accidents happen.
No matter how careful, how cautious you are, sometimes things happen. A car crash. A fire. A natural disaster.
Unexpected events like this are the main reason why insurance exists, so that people can sleep easier at night knowing that their vehicles, their homes, and their possessions are protected in case of an accident.
And it's not only your property that needs protecting, but also your liability in the event of a lawsuit. Lawsuits can happen after your dog runs up the sidewalk and bites someone causing serious injury. Or a neighbor trips and falls on your back porch. Or you cause a car crash with multiple injuries.
These accidents can get you sued personally for more than the coverage on your homeowners or auto insurance policies.
Granted, the chances of something like this happening is rare. But rare is not the same as never! And these accidents can be devastating, since they involve liabilities that your home or auto insurance limits of liability may not be enough to cover.
This is where umbrella insurance comes in.
What is Personal Umbrella Liability Insurance?
Umbrella insurance is a policy designed specifically to cover in excess of your home, auto, and boat insurance. And it offers some additional liability coverage that may not be included in your home insurance policy.
What Assets Do You Possess?
The main benefit of a personal umbrella insurance policy is asset protection. In the event that you reach the limit of what your home or auto insurance will pay and still owe money, umbrella insurance will kick in. It specifically covers lawsuits against you and members of your family who live with you.
Do you have a big dog? A teen driver in the family? Someone who might cross the line in online discourse? Umbrella insurance will protect you and them from lawsuits, from personal liability to defamation.
In fact, there are additional coverages that many umbrella policies offer. That may include false arrest, imprisonment, or detention; malicious prosecution; wrongful eviction or entry; and invasion of privacy. We're speaking in general terms here, so call us to discuss the basic and additional coverages available in New York State.
A Lawsuit Can Happen To You
If you serve on a nonprofit board, have a swimming pool, or own a dog, and have substantial assets to protect, you are a good candidate for an umbrella policy. And the best news is, it's relatively inexpensive–the average cost of a policy for a household with one home, two cars, and two drivers is less than $400 per year.
Most of us would like to think we would never do anything to end up on the wrong end of a lawsuit. But accidents–-even horrific accidents—happen. If you have assets to protect, a personal umbrella liability insurance policy is something we think you should seriously consider.
Call us at 315.509.1238 and we'll discuss coverages and offer you a quote. A personal umbrella is an inexpensive way to protect yourself from the life changing consequences of a big lawsuit.
Until next time,
Your SZW Team
SZW Insurance is your Utica area Trusted Choice™ independent insurance agent. Call us for a quote on insurance for your home, car, business, or life at 315.792.0000. Or request a quote here.