Special Insurance for Business Owners
August 13, 2019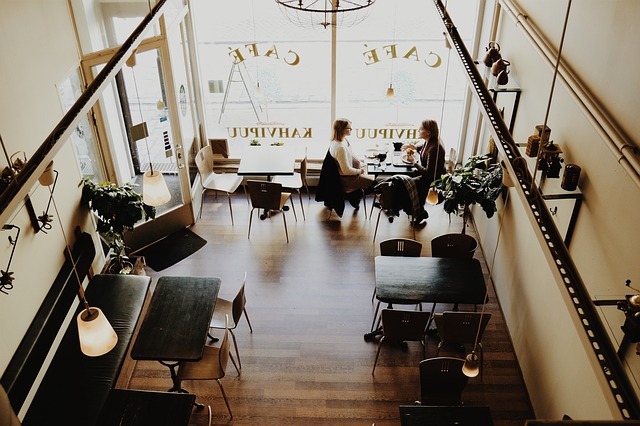 Business owners here in the Mohawk Valley work hard to deliver the best products and services they can. And we're the winners because we get high-class restaurants, superior work from our contractors, and wise professional service from our law and accounting firms. Not to mention funeral homes, photographers, investment firms and the many other service businesses here in the Utica area.
But as they work long hours to build their businesses, owners may not always consider the risks. Fire and wind can damage their building. Their tools and equipment can get stolen or destroyed. And what if a disaster interrupts their income until repairs and rebuilding are complete?
And the larger risks may be in every business owner's liability. Customers may trip and fall or a business's product can injure someone. Lawsuits are real and a business can lose everything if an accident happens.
This is where a Business Owners Policy (BOP) can help manage risks. It's a package policy with comprehensive coverage at better rates than if the coverages were purchased separately.
Businesses that qualify for a BOP include retail, professionals such as doctors, lawyers, and accountants, contractors, and service operations. Call us and we'll let you know if a BOP is right for you.
For example, recently one of our carriers, Utica First Insurance Company, developed a BOP for restaurants. It includes liability rates based only on a restaurant's public spaces plus 20 made-to-order food service coverages including liquor legal, food spoilage, and cyber liability.
Insurance Coverages in a Business Owners Policy (BOP)
Property: Includes buildings, equipment, tools, inventory, furniture, and fixtures. You can insure your property for replacement cost settlements or at actual cash value.
General Liability: Covers you and your business for defense costs and for damages awarded in a lawsuit against you. Typical suits are trips and falls or a product or service injuring another person
Business Income and Extra Expense: Pays for income interrupted because of a fire or other covered cause of loss. For example, if your building is heavily damaged by fire, you can't conduct business while repairs are made. So your income is interrupted. However, many of your expenses remain, such as payroll, property taxes, and rent. Business Income insurance pays for lost income and expenses while the property is being repaired.
Other Coverages Available
Cyber Liability and Cyber Security
Employee Dishonesty
Outdoor Signs
Money and Securities
Mechanical and Equipment Breakdown
20 Special Coverages for Restaurants (mentioned above)
Here at Scalzo, Zogby & Wittig, we have been helping small business owners manage their risk for over 30 years. This includes not only a Business Owners Policy, but also Workers Compensation, New York State DBL, Commercial Umbrella policies, and Commercial Auto insurance. Our clients rely on us to protect their businesses with quality insurance and advice.
So give us a call and we'll talk about your business. And since we're independent agents, we'll shop our 22 insurance carriers to get you the right protection at the best price.
Until next time,
Your SZW Team
SZW Insurance is your Utica area Trusted Choice™ independent insurance agent. Call us for a quote on insurance for your home, car, business, or life at 315.792.0000. Or request a quote here.