Skip the Politics with Utica's Thanksgiving Dinner Conversation Starters
November 19, 2018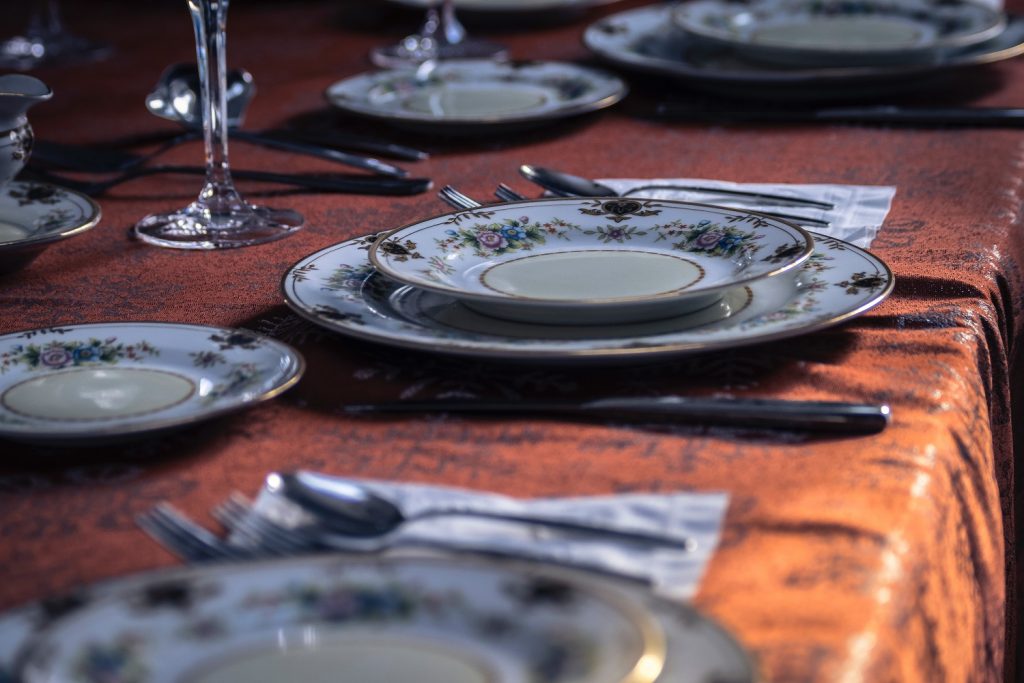 We've noticed that watching politics on TV has become choice entertainment for many Central New Yorkers. MSNBC, Fox News, CNN…pumping out the daily, diabolical machinations of Washington, DC.
So we're suggesting that families in the greater Utica area take a break from the fray by talking about something else at the Thanksgiving dinner table this year.
You can place these prompts on pieces of paper and put them under each plate at the table. Or have each person pick them out of a hat.
Maybe place the cues on one sheet of paper and have your political instigator, Uncle Herschel, ask all the questions. By the time he's through, it's time for everyone's post-Thanksgiving dinner walk so no one will be around to hear his rant!
So here we go:
Let's Start the Conversation
Are you going to run the Boilermaker next year? Why or why not?
What is your favorite store in either the Sangertown Mall, Consumer Square, or New Hartford Shopping Center?
What shows are must watch TV?
If you were allowed to do one thing here in Central New York all the time, what would it be?
What have you noticed has most changed in Downtown Utica?
If you were director of the Stanley Theater, what changes would you make?
If you could get any concert or show to the Stanley Theater, what would it be?
What two NHL teams would you like to see play at the Utica Memorial Auditorium?
What's the one quirk your wife/husband has that drives you nuts?
What kinds of businesses should we attract to the Mohawk Valley?
What is your favorite Utica restaurant?
What is your favorite restaurant in all of Oneida, Madison, and Herkimer Counties?
What exhibition do you wish they'd bring to the Munson Williams Proctor Arts Institute?
How many times have you been to the Turning Stone Casino so far this year and why did you go?
Kid Friendly Cues
What is the best thing your parents do for you?
What is your favorite subject in school and why?
What teacher do you like best?
What is your favorite sport?
What's your favorite local sports team and why?
What musical instrument would you most like to play?
It seems that we only have winter and summer nowadays. Which is your favorite?
And speaking of the Utica area, now is a good time for us at Scalzo, Zogby & Wittig, Inc. to thank all of our customers for doing business with us. We appreciate all of you and wish you the best Thanksgiving conversations ever!
Until next time,
Your SZW Team
SZW Insurance is your Utica area Trusted Choice™ independent insurance agent. Call us for a quote on insurance for your home, car, business, or life at 315.792.0000. Or request a quote here.