9 Annoying Habits of Some (Not You) Mohawk Valley Drivers
November 27, 2018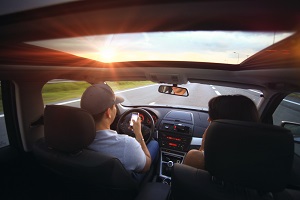 Drivers do stupid things. We're all guilty, at least once in a while. But some people are chronic annoyers. We asked a friend of ours to keep track of all of the stupid things he sees drivers doing while on the road here in the Mohawk Valley.
Hopefully some will recognize themselves in this list and atone their sins by changing their driving habits. Nothing personal…most people probably don't realize they're doing it.
So as a Public Service Announcement, here are 9 annoying habits of some Mohawk Valley drivers:
They don't move when the light turns green. Why? They're texting!
Hogging the speed lane on the Thruway but driving 65 mph, holding up both lanes of traffic.
Driving 10 mph under the speed limit.
Speeding down the left lane on Genesee Street. The cars parked on the curb don't leave much room in the right lane (especially in winter). And some park so far out that you have to actually stop to let the speeder get by. Very annoying…and dangerous!
Parking on the street too far out. See above.
Swerving into your lane from the opposite direction. They're also texting! It's getting to the point that you watch for texters coming at you like you would deer when driving in the Adirondacks.
Racing through a parking lot diagonally, oblivious to cars trying to back out of their space.
Driving like it's August after our first snowfall.
Any form of distracted driving: eating, drinking, talking, playing with the radio.
There you have it. Recognize yourself in the above list? See if you can start your rehab today. Especially with texting. We see too many serious accidents because people are on their phones, completely distracted from their primary job as drivers…getting there safely.
Can you add more to the list? Email us at info@szwinsurance.com and we'll add your annoying observation to a future post.
Until next time,
Your SZW Team
SZW Insurance is your Utica area Trusted Choice™ independent insurance agent. Call us for a quote on insurance for your home, car, business, or life at 315.792.0000. Or request a quote here.