Ins and Outs of Snowmobile Insurance in New York State
November 13, 2018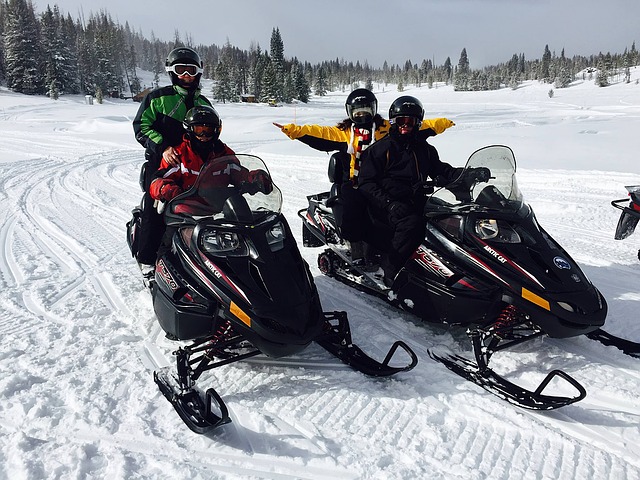 The Utica area is at the center of the some of the best snowmobiling in New York State. We are the gateway to the Adirondacks. The snowy Tug Hill Plateau is just a few miles away. And don't forget our own back yards in Oneida, Madison, and Herkimer Counties.
So there's a good chance you are one of the thousands of New York State snowmobilers who obviously love our long winters. But you wonder, is insurance mandatory? It is in New York if you operate a sled on any part of a roadway or shoulder of a highway. So we thought we'd enlighten you with some insurance info. In this way you'll be better informed when you call to insure your sled.
Liability Insurance if You're Sued
The minimum liability limits of insurance required in NYS are $10,000 each person and $20,000 for an accident involving two or more persons. These are the limits of liability that you are covered for if you get sued for hurting another person in a snowmobile accident. The minimum limit of liability for damaging another person's property is $5,000.
These are very low and we recommend you carry much higher limits of liability. $10,000 per person isn't much if you cause an accident that seriously hurts another person. And if you're an avid snowmobiler, you know that $5,000 doesn't buy much if you damage another's sled.
Insurance on the Sled
Snowmobiles range in price from $2,000 for used to $10,000-$15,000 and more for a new one. At these prices, it's a good idea to get physical damage on your sled. It works like it does with your car.
Collision coverage would pay to repair or replace your sled if it's damaged or totaled in an accident. Comprehensive pays for a stolen sled or other losses such as a tree falling on it.
Additional Options Available
Some of the insurance companies we represent offer Uninsured/Underinsured Driver Coverage. This covers you if you are hurt in an accident that's not your fault and the other driver can't pay damages either because he/she has no insurance or has lower limits than you.
You can also get coverage for your accessories: helmets, windshields, custom seats, riding gear and eyewear. And don't forget physical damage coverage on your trailer.
Call Us for a Snowmobile Insurance Quote
Snowmobiling is a speedy, risky sport. It's tough to see what's under the snow and many trails are multi-use. According to New York State Parks, Recreation, and Historic Preservation, most accidents are single-vehicle collisions with fixed objects, usually trees, snowbanks or ditches. The second most frequent collision is with other snowmobiles.
So getting the right amount of insurance is critical to a worry free season. Call us at 315.792.0000 for a quote. We have more than one insurance carrier, so we'll shop your coverages depending on your sled and other factors that affect the price.
We hope you have a safe and thoroughly enjoyable New York State snowmobile 2018/19!
Until next time,
Your SZW Team
SZW Insurance is your Utica area Trusted Choice™ independent insurance agent. Call us for a quote on insurance for your home, car, business, or life at 315.792.0000. Or request a quote here.