Proven Flood Protection for Your Home
July 31, 2018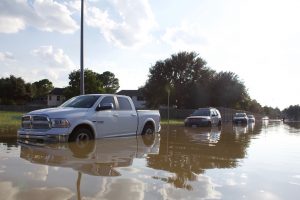 Flooding here in the Utica area has become commonplace. Governments and non-profits are doing what they can to help. For example, our local Community Foundation and Oneida County teamed up last year to provide funds after last year's July 1 flooding.
And we published a post widely shared on social media about the value of flood insurance. People were surprised at how easy it is to get and its affordability. But since flooding has unfortunately become routine here in the Mohawk Valley, we thought some tips on what you can do to your home to help mitigate damage would help.
We took a look at the Insurance Institute for Business & Home Safety for their advice. Here's what we found:
Hire an electrician to raise your electrical components above the base flood elevation. This includes switches, sockets, circuit breakers, and wiring. At least get components in the basement up as far as you can.
Raise your heating and cooling equipment to a higher level in the basement. Even better if you can move it upstairs or build a flood-proof wall around it.
Does the grade of your yard direct water toward you house? If it does, get a landscaper to add fill to get the water flowing away.
If you have outside fuel tanks, they can break away during a powerful flood. Be sure to anchor them down so they don't cause damage to others or break the supply line to your house.
Flooding can also cause a nasty back-up of sewage lines into your home. You can install backflow valves that block drain pipes temporarily and prevent return flow into the house.
Always check your sump pump to be sure it's working with its battery fully charged.
Have a well? Get a licensed well-drilling contractor to inspect it and suggest improvements. Floodwater can contaminate it and make the water unsafe to drink.
Remember, your homeowners insurance policy in New York State does not cover flood damage. But we can help by making flood insurance available to you. First, we have local flood maps. We can determine whether you are in a high risk, Special Flood Hazard area where flood insurance might be required by your lender.
Even if you're not in a high-risk area, you should consider a flood policy. The National Flood Insurance Program (NFIP) tells us that people outside high-risk areas file nearly 25% of all NFIP flood insurance claims. And they receive one-third of Federal Disaster Assistance for flooding.
Our clients here in the Utica area are surprised that flood protection for your home is fairly inexpensive. For just $129 a year, qualifying homeowners can purchase a minimum of $20,000 building and $8,000 contents coverage. We also can offer renters and business owners flood policies.
So do the best you can with the flood prevention suggestions above. But also give us a call and see how much flood insurance coverage you can get at very affordable rates.
Until next time,
Your SZW Team
SZW Insurance is your Utica area Trusted Choice™ independent insurance agent. Call us for a quote on insurance for your home, car, business, or life at 315.792.0000. Or request a quote here.