Motorcycle Riding in Central New York
July 9, 2018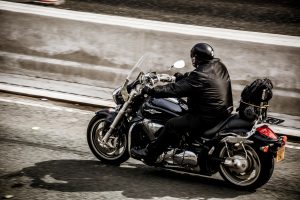 Did you know there were 7,701 motorcycle registrations in Oneida County in 2016? In Herkimer County it was 2,964 and Madison County was 3,058. That's a lot of bikes on the road during our 6-8 month season.
Why ride a motorcycle? People ride for the thrill of it and the heightened enjoyment.
In Zen and the Art of Motorcycle Maintenance, Robert Pirsig said, "In a car you're always in a compartment, and because you're used to it you don't realize that through that car window everything you see is just more TV. You're a passive observer and it's all moving by you boringly in a frame.
"On a cycle the frame is gone. You're completely in contact with it all. You're in the scene, not just watching it anymore, and the sense of presence is overwhelming."
We think most riders in the Mohawk Valley would agree.
There's also the camaraderie as bikers ride together on a sunny weekend afternoon. And the beautiful Adirondacks are just an hour away. But the bike you choose and how you trick it out also is an expression of your individual personality.
Motorcycles are a ticket to escape and adventure…and let's face it, they're cool!
But it's not cool to crash. So we checked out some tips from safeny.ny.gov that will help riders keep it safe.
You must wear a helmet in New York State. Be sure to wear an approved helmet and eye protection. And remember "novelty helmets" are not approved, offer little protection, and are illegal to wear on NYS roadways.
Wear high quality riding gear designed to protect you during a fall. This includes over the ankle boots, full finger gloves with padding, and jackets/pants with armor protection at impact points.
Wear high visibility vest, garments with reflectorized features, and other accessories to boost visibility.
Maintain your motorcycle properly. Get into the "Zen" of motorcycle maintenance.
Scan the roadway constantly. Ride alert. Maintain a high level of awareness.
Don't drink and ride.
No road rage.
Most crashes between cars and cycles involve turning left. Take a second look if you're turning left or crossing traffic.
Slow down. Speed is the number one cause of traffic accidents.
Use the "two second" rule to allow enough space between you and the vehicle in front. That means allow two second between the time that vehicle passes an object and you pass the same object.
Observe all traffic laws, signs, and signals.
Let other motorists know your intentions. Signal and flash your brake lights to let others know what you're doing.
So what about training for safe cycling? New York State DMV says, "…motorcycling requires skill, concentration, and reasonable precautions. Although it's possible to ride a motorcycle on your own, trial and error is a tough teacher of motorcycling skills."
We wholeheartedly agree! And you can get motorcycle training courses right here in Oneida County at Mohawk Valley Community College through its relationship with Go Motorcycling, Inc. You can even qualify for the NYS Motorcycle Road Test Waiver. So take a look at the course offering here. We highly recommend it.
Last but not least, call us for competitive rates on motorcycle insurance. We represent more than one carrier so we can get the right insurance for you and your particular bike.
Have a blast this summer on the free and open roads of Central New York and the Adirondacks!
Until next time,
Your SZW Team
SZW Insurance is your Utica area Trusted Choice™ independent insurance agent. Call us for a quote on insurance for your home, car, business, or life at 315.792.0000. Or request a quote here.