Memorial Day 2022: Food, Family, and Remembrance
May 24, 2022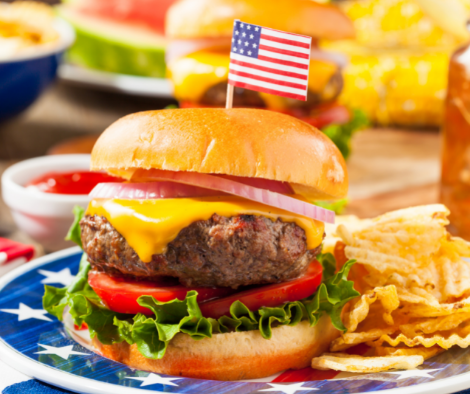 For us in the Utica area, Memorial Day is a time to celebrate and a time to remember. We celebrate the start of summer. Put another way, no more snow (we hope)!
And we remember the soldiers who served our country and paid the ultimate price. Who sacrificed their lives so we can enjoy summer days of swimming, boating, golf, and hiking. Or just kicking back and enjoying the warm weather.
So while you're grilling up the steaks, hamburgers, and hotdogs, think of all the Veterans who served with courage, selflessness, and sacrifice. Especially those who didn't make it home.
The idea for a day to remember soldiers killed in battle started after the Civil War. Throughout the country communities held tributes to the fallen. They'd decorate their graves with flowers and say some prayers.
On May 5, 1868 General John A. Logan, leader of a group of Northern Civil War veterans, called for a nationwide day of remembrance. He chose May 30 because it wasn't the anniversary of any particular battle. A day of quiet he called "Decoration Day."
That's how it all started. For the most part it was a Northern celebration. But the death toll during World War I brought in the whole country. Today we honor the fallen with our great American tradition of an outdoor feast with family and friends.
Speaking of that outdoor feast…and since Memorial Day is for the Mohawk Valley "the first day of summer"…we'd like to help you shake off the rust from a winter of indoor cooking. So enjoy these grilling tips that we hope will get you in the groove. (There's much more here.)
Oil the grill before you turn it on or light the charcoal. Soak a paper towel with cooking oil and rub it onto the grate. This will help keep the food from sticking.
If you're using lighter fluid to light the charcoal, let it burn off for about 10 minutes before cooking. You don't want the lighter fluid on the food.
Avoid salmonella poisoning by using a separate plate for the raw burgers and one for the cooked burgers.
Create different heat zones: one for searing the outside of the meat, the other for more thorough cooking.
Place 2 skewers in the kebab. This makes them easier to turn.
To get chicken that's crispy on the outside and juicy on the inside, use low heat and turn often.
Cook beef and pork on high heat and only flip 2-4 times.
Want to cook veggies but don't want them to fall through the grill? Wrap them in tin foil and place them on the grill.
Take your meat off the grill one or two minutes before you think it's perfect. That's because it keeps cooking even after it's off the grill.
Done eating…clean the grill with a wire brush.
We recommend you keep the grill fire away from flammables and buildings. These can catch fire pretty easily. And please, don't drink and drive.
We hope you have one of the best barbecues ever this weekend. That means good food and keeping it safe. But most importantly, remember those who lost their lives fighting for American freedom.
Happy Memorial Day 2022 Mohawk Valley!!
Until next time,
Your SZW Team
SZW Insurance is your Utica area Trusted Choice™ independent insurance agent. Call us for a quote on insurance for your home, car, business, or life at 315.792.0000. Or request a quote here.