How to Insure Your Beautiful Classic Car
May 31, 2022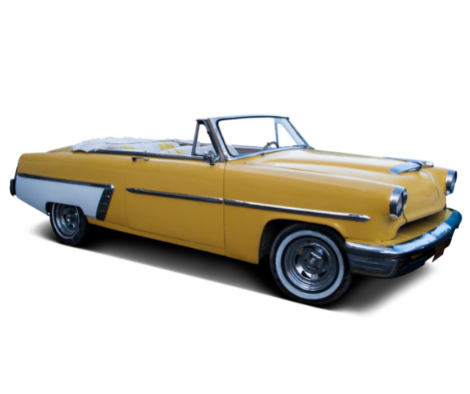 A friend of ours and his wife have recently discovered Amazon Prime's, The Marvelous Mrs. Maisal. They've been binge-watching the show set in the late 50s and early 60s. It's about a comedienne getting her start in a tough business run by men.
What caught the eye of our friend is the cars from that era! Big, beautiful Chevrolets, Buicks, and Oldsmobiles. There's even a car race scene fresh out of James Dean's East of Eden.
If you are lucky enough to own one of these classics, you know the hard work that goes into getting and keeping these beauties in shape. So insurance to value is an important part of owning an antique car. And, of course, standard liability and no-fault insurance for driving it on the open road.
So we thought we'd offer classic car owners some tips on insurance to get them up to speed before calling us for a quote.
Classic Car Insurance in the Utica, New York Area
Antique car insurance companies understand how much owners care about their classic cars. They drive them carefully and follow speed limits. That's why classic car insurance is less expensive than a standard auto policy.
States have their own rules defining the age that qualifies as a classic car. In New York State, vehicles eligible for historical or vintage plates must be manufactured more than 25 years before the current year. Also, the vehicle must be used only as a collector's item or exhibition piece. It can't be used for daily transportation.
The same rules apply to classic car insurance. Pleasure trips are fine, along with exhibitions and tours. But the vehicle cannot be your everyday car. And, depending on the insurance company, the car must be adequately stored. That means a private garage or storage facility. But carports and driveways may be acceptable.
One similarity with your regular car insurance is the importance of a good driving record. Serious infractions such as excessive speeding, DWI, or reckless driving may disqualify you from the less expensive classic car insurance.
Another quirk with classic car insurance is that you must also have insurance on your regular-use vehicle. Of course, we can help you there with auto insurance rates that can save you money.
The first thing on your mind with the insurance is most likely the vehicle's value. That's where antique car insurance is different. Instead of your physical damage coverage paying actual cash value, classic car insurance pays an agreed value.
So before you get a quote, have your vehicle appraised. Then you and the company will agree on a total payout number. Some companies even offer original replacement parts when possible. And have specialists who will hunt down rare and hard-to-find parts.
If you don't own a classic, there's still plenty of opportunity to see them. One of the best summertime activities is classic car exhibitions here in the Mohawk Valley. Many of them start in June. Just Google "classic car exhibitions 2022" and you'll find ones in Rome, Sylvan Beach, Herkimer, and more.
There's even the Northeast Classic Car Museum in Norwich, New York. It's just a short drive from Utica and offers a comprehensive collection. That includes classics made in New York State. And vintage motorcycles.
Now is the time to call us with all of your classic car insurance questions. And get a quote. Our goal is always to get you the protection you need at the best price. Call us at 315.792.0000.
And take it from a Mrs. Maisel binge-watcher, these cars are gorgeous! So, if you don't own one, make it a point this summer to get out and experience these classics for yourself.
Until next time,
Your SZW Team
SZW Insurance is your Utica area Trusted Choice™ independent insurance agent. Call us for a quote on insurance for your home, car, business, or life at 315.792.0000. Or request a quote here.