Links to Our Favorite Sites on Insurance, Safety, Driving, and Weather
June 4, 2018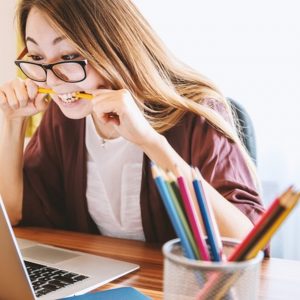 For years now, we have been keeping our blog readers informed with insurance information, ideas, and money saving tips. We scour the internet to bring you up to date information to help you avoid losses and live your life safely.
In that time we've come across some very good websites that we think you will find helpful. Here are just a few.
Trusted Choice Independent Insurance Agents
We are a Trusted Choice agency because we believe the independent insurance agency system is the best way to deliver affordable insurance with the professional service our customers in the Mohawk Valley deserve.
On the Trusted Choice website you'll find simple, easy to understand explanations of car, home, and business insurance. Plus, recreation and power sports, life and health insurance, professional liability and more. Highly recommended.
National Highway Traffic Safety Administration (NHTSA)
Recent articles here are about protecting kids traveling to and from school, dangers of leaving kids in hot cars, and information on the Takata air bag recall. The mission statement tells it all, "The NHTSA is responsible for keeping people safe on America's roadways."
Have a child ready to drive? How about an elderly parent who probably shouldn't drive? Fantastic, informative articles here will help you do the right thing.
National Fire Protection Association (NFPA)
Everything you need to know about fire safety. From codes to Christmas, winter fires in the home to wildfires, the NFPA is your source for fire safety information. For teachers, you can use its information in the classroom. And a great source for contractors and home and business owners to get up to date fire codes rules and standards.
There's also plenty of infographics on safety that are free for the download for your organization or blog post.
National Oceanic and Atmospheric Administration (NOAA)
Your insurance pays for losses that are very often caused by bad weather. Ice back up on your roof, tough driving in the rain, and wind damage are all typical claims for us at SZW Insurance.
For our scientific minded friends, especially kids, the NOAA site has loads of fascinating weather related information. Current articles include tracking sea level rise, how scientists measure change in the Artic, and how to survive a rip current. Good stuff!
Insurance Institute for Business & Home Safety (IIBHS)
A research organization that uses its findings to help businesses and home owners make their buildings more disaster-resistant. The site is organized by the weather dominated problems building owners face: earthquake, flood, hail, hurricane, thunderstorms, tornados, fire, and winter weather. The one non-weather potential disaster link is "plumbing."
Sophisticated research is boiled down to simple lists of tips you can use to avoid disaster when bad weather strikes. Highly recommended.
Insurance Information Institute (III)
This site answers your insurance questions such as how claims are settled, what insurance policies cover, and safety tips based on the insurance industry's actual claims and loss history.
Some of the site's "Most Popular" articles are, "Does My Homeowners Insurance Cover Flooding?", "Tips On Saving Money on Auto Insurance," and "Know Your Plan." See this site to get better prepared to protect your home and family, even your pets! Have questions on insurance? This is the site for you.
We like these websites because they're helpful to our customers. There are so many sites that are very good that we'll do this again in a future post. We'll also include some business websites with up to date tips and ideas on how to better run your business and manage your risk.
Until next time,
Your SZW Team
SZW Insurance is your Utica area Trusted Choice™ independent insurance agent. Call us for a quote on insurance for your home, car, business, or life at 315.792.0000. Or request a quote here.