Honoring Brave Men and Women This Memorial Day
May 25, 2018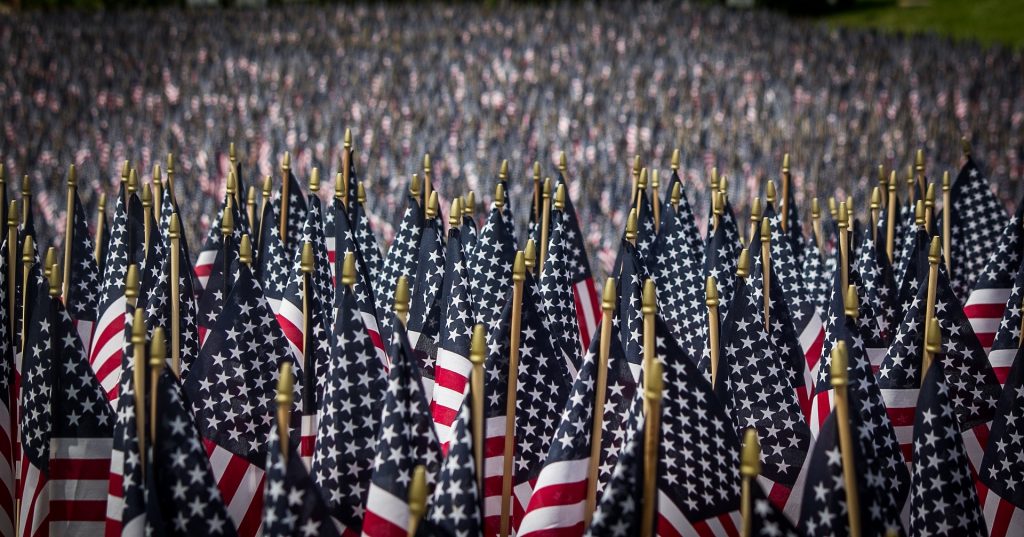 We salute all those from the Mohawk Valley who have served our country in the armed forces. And as you celebrate with your family this Memorial Day, we hope you will consider all the men and women who have died defending our country. That's what Memorial Day is all about.
It all started soon after the end of the Civil War. Communities throughout the country held springtime tributes to the fallen soldiers. They decorated their graves with flowers and said a few prayers. On May 5, 1868, the leader of a group of Northern Civil War veterans, General John A. Logan, called for a nationwide day of remembrance.
He said, "The 30th of May, 1868, is designated for the purpose of strewing with flowers, or otherwise decorating the graves of comrades who died in defense of their country during the late rebellion, and whose bodies now lie in almost every city, village, and hamlet churchyard in the land."
Appropriately enough, he chose May 30th for "Decoration Day" because it wasn't the anniversary of any particular battle. One day of quiet during four years of war that had torn America apart.
The first Decoration Day was properly celebrated in Washington DC with a speech by General James Garfield at Arlington National Cemetery. 5,000 participants then decorated the graves of 20,000 Union and Confederate soldiers buried there.
By 1890 every Northern state made Decoration Day an official state holiday. However, Southern states honored their dead on different days.
That is, at least until World War I. With casualties from all over the country, the holiday found itself memorializing lost soldiers from every state. And from all wars. Too bad it took another war to get North and South together honoring our war dead, but good for the country.
Over time, especially after World War II, people started calling the day both Decoration Day and Memorial Day. In 1968, Congress passed the Uniform Monday Holiday Act, establishing Memorial Day as a national holiday on the last Monday of May.
Now, of course, we celebrate Memorial Day as a fun family weekend full of parades, picnics, and barbecues. After all, it's fun to celebrate the coming of summer here in the Utica area.
But that's not all there is to the day. Here at Scalzo, Zogby & Wittig we encourage you to remember all the fallen in our history who have helped make us the great country we are today.
Happy Memorial Day!!
Until next time,
Your SZW Team
SZW Insurance is your Utica area Trusted Choice™ independent insurance agent. Call us for a quote on insurance for your home, car, business, or life at 315.792.0000. Or request a quote here.