Let's "Hear" It For Fire Safety Week October 2021
October 5, 2021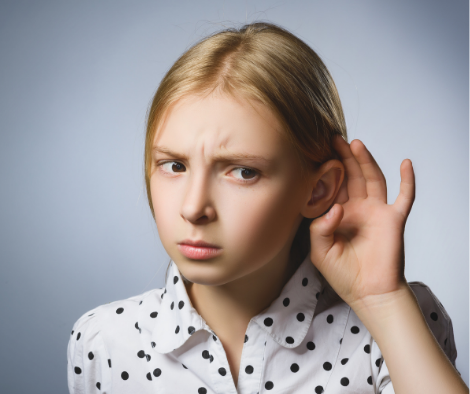 What does fire safety sound like? We've never "heard" it put quite that way before. But then we saw this year's theme for fire safety week by the National Fire Protection Association (NFPA). It's "Learn the Sounds of Fire Safety!"
We know, you're probably wondering what sound has to do with fire safety. We did too! But at Scalzo, Zogby & Wittig we are all about safety. Especially safety for kids. Safety when you're driving and when you're at home. So we took notice.
And what a great idea it is. It's a call to teach small children the sounds a smoke detector makes. Also, the different sound your security system might make in case of a fire.
It makes sense. There are so many sounds blaring from our gadgets. The microwave is done, the TV is on, maybe somebody's listening to a podcast in the kitchen.
The point is to test your smoke alarms with your kids so they know the sound. Then tell them, "When you hear a beep, get on your feet!"
So you've got the smoke alarms tested and ready. Now take a Saturday with the whole family and develop a home escape plan. In this way everyone will know what to do in case of fire. Here's what the NFPA recommends:
Draw a map of the house and mark two ways out of each room. That includes windows and doors, making sure they open easily.
Consider ages of household members. Very young children, older adults, and people with disabilities may need assistance to wake up and get out.
Assign a meeting place outside the house a safe distance away where everyone can meet. Make sure it's a permanent spot and explain its purpose is to be sure everyone is out.
Get the fire department's emergency number into everyone's phone. Or 911. Teach them to wait and call only as soon as they are safely outside.
Like fire drills in school, practice your plan! It will be fun for the kids and invaluable in case of a real emergency.
Why October for Fire Prevention Week?
You might be wondering why Fire Prevention Week is celebrated in October. Glad you asked! Turns out it's the longest running public health observance in the country. Proclaimed by Calvin Coolidge in 1925, it is observed in commemoration of the Great Chicago Fire that began on October 8, 1871.
This horrible fire killed more than 250 people and destroyed over 17,000 structures. So during this week we focus our attention on safety. We teach children and adults how to stay safe in case of a fire.
Fire spreads fast. It can be devastating. So we urge you to develop a simple escape plan for your family. The kids might have some fun with it and you'll gain peace of mind.
And while you're thinking of fire safety, call us for a quote on your home insurance policy. Fire safety is first and foremost the top priority. But getting your home back to where it was before the fire is a close second. We'll advise you as to the right amount of coverage at the best price.
So stay safe! And have some fun with the kids with this important "fire drill" exercise.
Until next time,
Your SZW Team
SZW Insurance is your Utica area Trusted Choice™ independent insurance agent. Call us for a quote on insurance for your home, car, business, or life at 315.792.0000. Or request a quote here. In Westchester County call Zak Scalzo at 914.246.0315 or email at zaks@szwinsurance.com.