Traffic is Down Yet Accident Death Rates Are Up?
September 28, 2021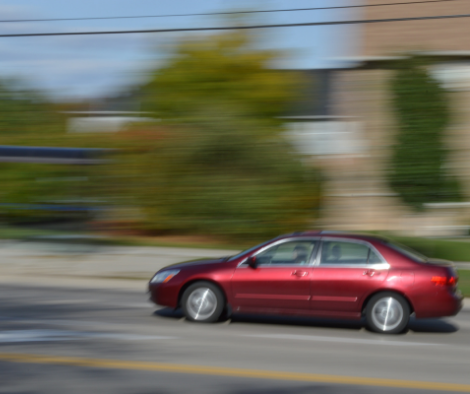 We are seeing more reports in the media about traffic deaths. And they aren't good news. A preliminary estimate from the National Safety Council (NSC) reports 42,060 people killed by cars in 2020. That's up from 39,107 in 2019.
But how can that be? You would think that there would be fewer accidents during the last year and a half. Fewer people have been on the road because of COVID restrictions. They haven't been able to go shopping. Or drive to work. They're setting up home offices to "go to work" at home. So they aren't in their cars like they used to be.
The stats agree. The increase occurred while total driving was down 13 percent. Not only that, but it was the largest single-year spike in the United States in nearly a century.
And it doesn't seem to be getting any better in 2021. The NSC reports an increase in fatalities from cars of 16 per cent from 2020 from January and June of this year.
The explanation for this anomaly is that people took advantage of fewer cars on the road. They drove faster. They didn't fasten their seatbelts. And they weren't afraid to drive after drinking.
But as you can see from the higher death rates in 2021, the grim trend continues. Another explanation is road design. Most roads are engineered for speed. That meets most Americans' expectations. "Getting there" as fast as possible is foremost on most people's minds.
Bottom line is, speed is the overwhelming determining factor in a crash's severity. Yes, drunk driving, distracted driving, and bad weather make crashes more likely. But speed is the difference between life and death in a car accident.
And there's a type of roadway prevalent in the Utica area that is particularly dangerous. It's where road planners combine streets with highways. That is, streets with multiple turn-offs for commercial access coupled with high speed highways.
Take our highways where the Riverside Center, Sangertown, and Consumer Square are built. There's not only access to the malls, but also the many businesses along these roads. The danger lurks with the addition of the fast moving through traffic.
And Oriskany Boulevard in Yorkville and Utica is like navigating a racetrack! It's especially nerve wracking turning left into a business parking lot. Not only is oncoming traffic barreling toward you, but cars and trucks whizz past you on the right.
Many are saying that America's death rate from car crashes has reached epidemic proportions. What can Utica area drivers do about it?
We obviously aren't going to be reconstructing our roads anytime soon. Many of them have been recently updated. So it's up to individual responsibility. Each of us must decide to drive slower. Understand the negative implications of saving just a few minutes in drive time with unsafe speed.
We must decide that making good time and faster speed are not priorities. The life you save could be a child's. Or a member of your family. Or your own.
Enjoy your shopping experience here in the Utica area, but take some extra time and get to the store safely.
Until next time,
Your SZW Team
SZW Insurance is your Utica area Trusted Choice™ independent insurance agent. Call us for a quote on insurance for your home, car, business, or life at 315.792.0000. Or request a quote here. In Westchester County call Zak Scalzo at 914.246.0315 or email at zaks@szwinsurance.com.