How to Keep Your Kids Safe From Fire at Home
June 18, 2019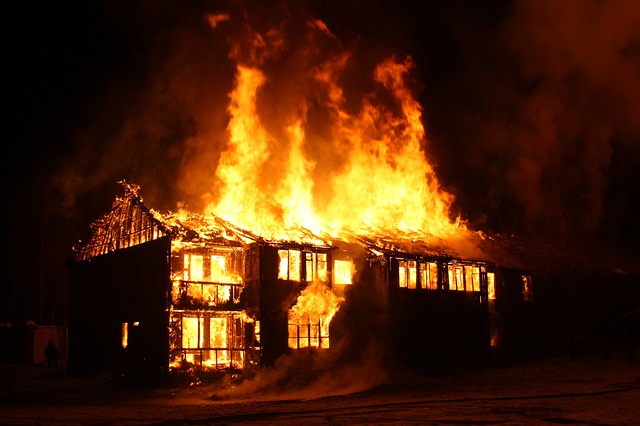 It's difficult to think of anything worse than kids getting injured or even killed in a house fire. It does happen here in the Mohawk Valley with the hurt never really going away. Especially for family, friends, and the community in which they lived.
So we thought that in our series of fire safety articles we'd include one focused on our children. (See articles on fire safety tips for our seniors and people with disabilities.)
We checked in with the New York State Department of Health for these important tips.
Make an Escape Plan for Fire Safety at Home
Having a plan that your children are familiar with is important because during the panic of a fire, even adults become disoriented. Kids may freeze if an adult doesn't tell them what to do. Letting them in on a plan ahead of time and practicing escape may save them from fear induced inaction.
You also need a plan for young children who can't get out by themselves. You need to wake the babies and young children and help them get out. Know who will help each child get out safely.
Figure out two ways to get out of each room in your home in case one exit is blocked or too dangerous.
Choose a meeting place outside your home. Practice going to the meeting place and stress that they are not to go back into the house. In this way, you can more easily know that everyone is out.
Keep Children Away from Fires and Burns
Most children are naturally curious about fire. Keep that in mind as you take simple steps to keep them from burning themselves.
Keep children 3 feet away from anything that gets hot. This means space heaters and stove-tops. As to stovetops, kids can grab a boiling pot above them and risk the hot food or water spilling over their head and face, severely burning them.
If you smoke, keep the cigarette lighters and matches away from the kids.
Don't play with the lighters or matches around the kids. They love to imitate the adults, and they will if they get their hands on the matches.
Smoke Alarms
Smoke alarms warn you of a fire before it spreads, giving you extra time to escape.
Put working smoke alarms on every level of your home, inside bedrooms, and outside sleeping areas. For best protection, have them interconnected so that when one goes off they all do.
Test your smoke alarms to be sure the kids can hear them, even when sleeping.
Test them every month using the test button.
Dust or vacuum them every year when you change the battery.
Replace your smoke alarms every 10 years.
All of these things are important and relatively simple to do. Remember that kids move fast so when they're around open flames or hot material, watch them closely. In the blink of an eye they can grab a boiling pot of water and splash it on their head. Or kick a space heater over.
Also, in a panic they won't know what to do. That's why we think planning and practice are so important. It won't take you long to talk to your kids, show them the escape routes out of your rooms, and determine a meeting place outside.
We all hope for the best and not have to experience a dangerous house fire. But if you do, you won't regret installing these few simple precautions.
Your SZW Team
SZW Insurance is your Utica area Trusted Choice™ independent insurance agent. Call us for a quote on insurance for your home, car, business, or life at 315.792.0000. Or request a quote here.