10 Worst Toys & What Happened to Lawn Darts?
June 25, 2019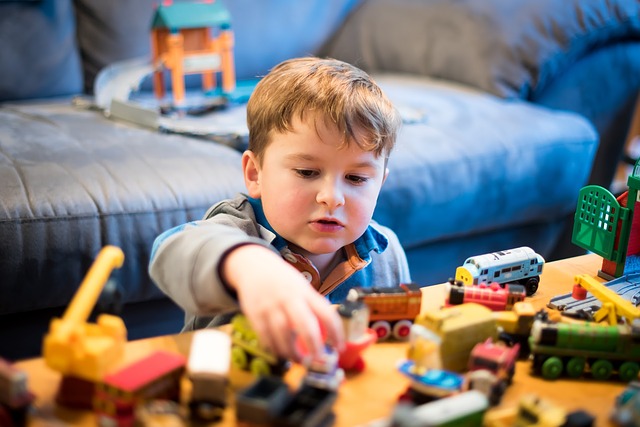 Remember jarts? They were darts that kids would throw to a target in the back yard. They were banned in the U.S. after 6,100 people were sent to the emergency room for the injuries they caused. The final blow was after a seven year old California child was struck by a lawn dart and killed in 1987.
Summer is here and we got thinking of dangerous toys and your liability as a homeowner. Turns out that in 2017, the U.S. Consumer Product Safety Commission (CPSC) found that there were an estimated 251,700 toy-related injuries treated in hospital emergency departments.
73% of these were to children younger than 15 years of age. Thirty-eight percent were lacerations, contusions, and abrasions. And forty-four percent were to the most commonly affected areas of the body, the head and face.
What Toys Cause the Most Injuries?
As you might guess, the toys most associated with emergency department-treated injuries were riding toys, according the CPSC, including non-motorized scooters and toy vehicles. Then came toy balls and building sets.
So what specific toys should you watch out for to keep your kids and their friends safe while playing at your home?
The 10 Worst Toys for 2018
We found a non-profit in Boston called, World Against Toys Causing Harm, Inc. (W.A.T.C.H.) with a website that we highly recommend. They compiled a list of the latest "10 Worst Toys" along with information including general toy safety, hazardous products, and safety alerts.
Here is the W.A.T.C.H. list of the 10 worst toys for 2018:
1. Nickelodeon Nella Princess Knight Pillow Pets Sleeptime Lites
Adorned with small, felt-like flower and heart-tag accessories that present a potential ingestion hazard. Also, manufacturer identified a battery acid leakage hazard.
2. Nerf Vortex VTX Praxis Blaster
Eye and facial injuries after firing "10 discs in a row with pump-action blasting!"
3. Marvel Black Panther Slash Claw
Eye and facial injuries because they're sold to five-year-olds to "slash" like the Black Panther.
4. Power Rangers Super Ninja Steel Superstar Blade
Blunt force and eye injuries as kids "power up" with the spring-loaded plastic blade.
5. Cabbage Patch Kids Dance Time Doll
The headband is removable so that it can be ingested by its recommended age group, 2+.
6. Zoo Jamz Xylophone
Sold to babies as young as 1 ½ years old and contains a 9-inch-long drumstick handle that can be put in the mouth and block the child's airway.
7. NICI Wonderland Doll: Miniclara the Ballerina
Sold to children as young as 2 years old with her friend, "little kitten," which poses a choking hazard.
8. Stomp Rocket Ultra Rocket
The rocket can launch up to 200 feet with potential for eye, face, and other impact injuries.
9. Cutting Fruit
Magnetic fruit sold with a slicing knife made of hard plastic with potential for puncture and blunt force injuries.
10. Chien A Promener Pull Along Dog
Pull-string of approximately 19 inches can cause entanglement and strangulation injuries.
As you can see, even cute, cuddly toys can be a danger, often from parts that detach from the toy. Or from the toy's accessories that small children can easily choke on. Then there are blunt instruments such as the old lawn darts and cords that are unsafe because they're too long.
What You Can Do To Avoid Dangerous Toys
The first thing to remember is not to assume that because a toy is from a brand name manufacturer that it, therefore, must be safe. According to W.A.T.C.H., even toys that comply with industry or regulatory standards have caused injuries.
So if you're shopping for children under 8 years old, try to avoid toys with batteries. These are oral age children so fur or hair on dolls and stuffed animals is dangerous. It can be ingested and block breathing. Ingestion is also a risk with toys with strings, attachments, or small parts.
And, of course, injuries can be caused by projectile toys or toys with blunt or sharp edges including toy weapons and games. As we said, that's why lawn darts were banned so many years ago. Here again we recommend you check the W.A.T.C.H. site for more on what to be careful of when buying toys for the kids.
Your Homeowners Insurance Liability Coverage
What happens if you're sued after one of your children's friends gets hurt playing with toys at your house? That's where your homeowners insurance liability responds. It pays your defense costs and any damages won as the result of a lawsuit.
The question then is, do you have enough homeowners liability insurance? And, would a personal umbrella be a good idea in your case? Call us and we'll talk about your homeowners liability coverages.
And now that the kids are out playing, we hope we've given you some good tips to keep them safer.
Your SZW Team
SZW Insurance is your Utica area Trusted Choice™ independent insurance agent. Call us for a quote on insurance for your home, car, business, or life at 315.792.0000. Or request a quote here.