Home Insurance Loss Stats for Winning Front Porch Discussions
August 10, 2020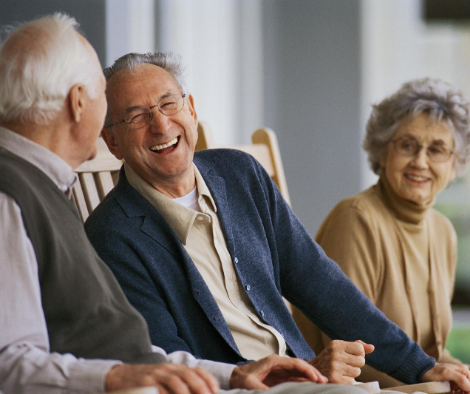 What percentage of insured homes actually have claims? What is the most frequent cause of loss? What is the most severe loss usually suffered by homeowners?
With this year's great summer weather, we'll bet you're spending time relaxing with family and friends on the front porch.
What if your lively discussion turns to insurance? You'll be in the know with these homeowners insurance stats. They're from the Insurance Information Institute, with the latest info from 2018.
In 2018, 5.7 percent of insured homes had a claim. 98.1 percent of those claims were for property damage, including theft.
59 percent of homeowners said in a June 2018 survey that they had a home inventory of their possessions. The inventory's purpose was to help document losses for insurance companies.
Most Severe Homeowners Insurance Losses
The most severe losses were from fire and lightning claims. The average claim was $79,785.
The next severe losses were from bodily injury and property damage liability claims. Average loss: $26,872.
Wind and hail were next at $11,200.
Water damage and freezing at $10,840.
Credit card, forgery, counterfeit money at $8,273.
As you can see, fire damage caused the highest insurance company payouts. But the other losses were serious. And credit card losses at $8,273 is no small problem.
It turns out that the most frequent claims are wind and hail and water damage and freezing. We know all about these disasters here in the Mohawk Valley. Freezing of pipes and ice backup are typical claims during our tough Utica area winters.
Though fire and lightning claims are the largest, they are also rare. Wind, hail, water, and freezing damage happens much more often.
Home Insurance Claim Frequency
About one in 20 insured homes has a claim each year.
About one in 50 has a property damage claim caused by water damage or freezing each year.
About one in 400 has a claim due to theft each year.
About one in 350 has a claim related to fire and lightning.
About one in 900 homeowners policies has a liability claim. These result from bodily injury or property damage lawsuits brought against the insureds.
Another interesting stat is that most injuries requiring medical attention occur at home. In fact, home injuries are more frequent than those in public places, in the workplace, and in motor vehicle crashes…combined!
This confirms what a friend of ours told us after he fell from his ladder attempting to get on his roof. He was going to shovel some heavy snow off after a storm. A lawyer friend informed him where the most dangerous place for a man is. Turns out, his home!
Scalzo, Zogby & Wittig, Inc. is Here For You With Homeowners Insurance
The upshot of all of this is that serious disasters happen. And by serious we mean expensive. The least severe claim, credit card fraud, is still averaging $8,273 per claim.
We invite you to call us with your homeowners insurance questions. Even if you're not a customer now. We'll let you know the right amount of coverage for your home. And how we can save you money with discounts, credits, and deductibles.
When it comes to your homeowners insurance, it's important that you get the protection you need. And at the right price. We'll make sure of that so you can get back to normal as quickly as possible if disaster strikes your home.
Until next time,
Your SZW Team
SZW Insurance is your Utica area Trusted Choice™ independent insurance agent. Call us for a quote on insurance for your home, car, business, or life at 315.792.0000. Or request a quote here. In Westchester County call Zak Scalzo at 914.246.0315 or email at zaks@szwinsurance.com.