Home Equipment Coverage & Service Line Breakdown
May 7, 2019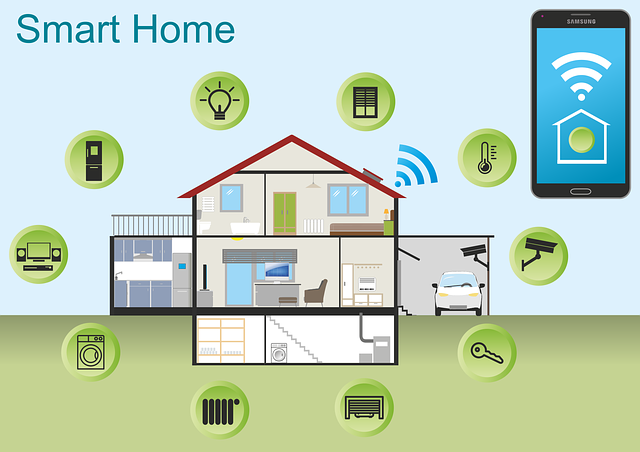 Today people have all kinds of equipment at home. Stuff we wouldn't have dreamed of a generation ago. There's home entertainment equipment, computers, Siri, and sophisticated kitchen appliances. It seems that our homes have become connected whirlwinds of electronic entertainment and work related gadgets.
Plus, many homeowners don't realize that they are responsible for repairing and replacing underground piping and wiring located on their property. That includes water, sewer, and electrical lines.
Thing is, your homeowners insurance policy does a great job of covering all of this for fire, windstorm, theft, and many more perils. But it doesn't cover your equipment or service lines for breakdown. And a breakdown can cost you thousands.
So, many of our insurance carriers are offering Equipment Breakdown and Service Line Coverage that you can add to your homeowners insurance policy.
Covered Personal Property for Equipment Breakdown
Home entertainment equipment
Kitchen and laundry appliances
Power tools and shop equipment
Computers, peripherals, and wireless devices
Mobile medical equipment
Lawn and garden equipment
Portable generators and sump pumps
Covered Systems and Equipment
Boilers, furnaces, and heat pumps
Renewable heating such as solar, wind, geothermal
Central air conditioning
Conventional and solar water heaters
Radiant floor heating
Electrical service panels
Well pumps, installed sump pumps
Water purification and filtration
Pool and spa pumps, heating and filtration
Permanent emergency generators
Home security monitoring and control devices
Chair lifts and elevators
What Can Happen to Your Equipment?
A power surge destroys your multi-room audio speakers, receivers, and audio system. This can result in thousands of dollars in damage.
Power cuts in and out because of a heavy rainfall, damaging your media system's main receiver and television.
The hard drive on your computer seizes up and crashes. You need to recover data and replace the hard drive.
A power surge destroys all of your ceiling fans.
Your swimming pool pump seizes because of low water conditions.
You forget to maintain adequate oil level in your riding lawnmower and the engine seizes.
Your air conditioning unit shorts out and must be replaced.
The blower motor in your furnace short circuits causing the heat exchanger to overheat and crack.
Your water heater ruptures because of too much pressure.
Your electrical service panel is damaged from an open neutral cable and destroys your TV, stove, and microwave.
Loose wiring, a power surge, or broken fan damage a kitchen appliance such as your refrigerator, stove, or dishwasher.
Covered Service Lines
Water Service
Steam
Geothermal
Sewer
Drainage
Electrical power
Communications
What Can Happen to Your Service Lines
Your well pump runs dry and it overheats and seizes.
A tree root grows through your sewer pipe and breaks it. To fix it you must excavate with a back hoe and replace the pipe.
The waterline to your house is corroded and leaking. You've got to excavate it and replace or repair it.
An underground powerline deteriorates causing arcing and must be replaced.
Any of these unexpected breakdowns can be costly. If you're worried about getting stuck with these unexpected repair bills, call us. If we don't carry your homeowners insurance now, don't worry. We'll talk about equipment coverage and the right amount of protection for your home. Don't let a costly equipment or service line breakdown wreak havoc on your budget.
Your SZW Team
SZW Insurance is your Utica area Trusted Choice™ independent insurance agent. Call us for a quote on insurance for your home, car, business, or life at 315.792.0000. Or request a quote here.