Fire Safety for People with Disabilities
May 14, 2019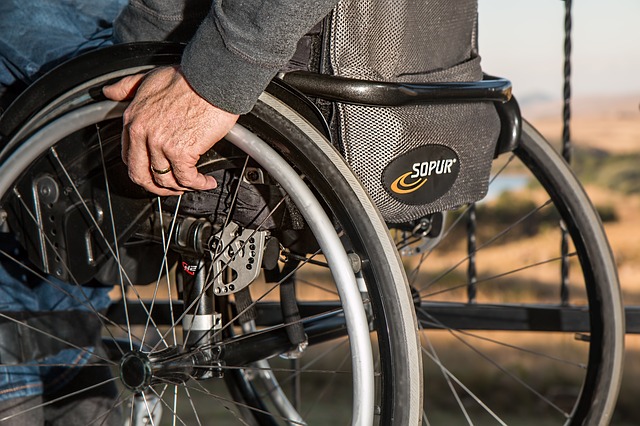 Daily life isn't easy for people with disabilities. Or for those who care for them. That's why the support of family and friends is so important. And it's where the professionals at ARC Herkimer, Central Association for the Blind, and Upstate Cerebral Palsy are so important for our Utica area community
But many people do live independently in their own house or apartment. They may need different levels of outside assistance but are still able to live on their own.
For them, we went to the U. S. Fire Administration to get some tips on fire safety for people with disabilities. As we've talked about in previous posts, different people have different issues when it comes to fire prevention. For example, here we talked about fire prevention for seniors.
Having physical or mental disabilities doesn't mean you can't keep yourself and your family safe from fire. The key is to build your home safety plan around your abilities.
What You Can Do to Keep Safe from Fire at Home
Smoke Alarms
If you're hard of hearing or deaf, get smoke alarms with a vibrating pad or flashing light.
You can also get smoke alarms with a strobe light outside your home to catch the attention of neighbors. They can also have emergency call systems to automatically summon help from the fire department.
Ask the manager of your building or a friend or relative to install at least one smoke alarm on each level of your home.
Test your smoke alarm batteries every month. If you can't reach them, ask a friend or relative to test them for you.
Change the batteries on your smoke alarms every year.
Safe Places in Your Home or Apartment
You are safest on the ground floor if you live in an apartment building.
If you live in a multi-story home, arrange to sleep on the first floor.
In general, the ground floor nearest the exits is the safest place to live, making your escape in case of fire easier.
Plan Your Escape
As you think about what you would do to escape in case of a fire, keep in mind your capabilities.
Know at least two exits from each room.
If you use a walker or wheelchair, check all the exits to be sure they're big enough to get through.
Make the changes necessary to make escape easier. That includes installing exit ramps and widening doorways.
Don't Isolate Yourself
Don't be afraid to speak with your family, building manager, or neighbors about your fire safety plan. You can even practice it with them.
Contact your local fire department at their non-emergency line and explain your needs. They can suggest escape plan ideas and may perform a fire safety inspection of your home.
Ask your fire department to keep your needs info in their file.
Keep your phone near the bed and be ready to call 911 if a fire occurs.
We recommend you visit the Centers for Disease Control and Prevention (CDC) for more info on healthy living for people with disabilities. Here's just one page from many that are extremely helpful.
We also suggest you ask the many caregivers here in the Mohawk Valley, some of whom we mentioned at the beginning of this article, for help living a full life as safely as you can.
Your SZW Team
SZW Insurance is your Utica area Trusted Choice™ independent insurance agent. Call us for a quote on insurance for your home, car, business, or life at 315.792.0000. Or request a quote here.