Fun Thanksgiving Conversation with a Local Flavor
November 22, 2022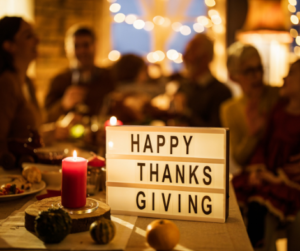 This Thanksgiving the Mohawk Valley is planning family gatherings just like the old days. Yes, Covid may prevent some from enjoying the festivities. But this week that's more a flu-like inconvenience as people are vaccinated and Covid is, for the most part, less dangerous.
So we thought we'd continue our annual tradition of offering fun family topics of conversation that don't cross the line into contentious politics. We thought this especially helpful in light of the just past national election.
So as the turkey and fixins are served and everyone gets settled at the table, let's get the conversation rolling with:
Have you been to the Nexus Center next to the Aud yet? What do you think of the three ice rinks/playing surfaces? Teams are already playing hockey and lacrosse there. Do you think it will draw people from out of town? Will locals use it?
Buffalo, NY got 5 feet of snow last week. What are your predictions for winter 2022/23?
Have you been to a Utica Comet game yet? How does the team look this year?
Are you planning a vacation in warmer climes this winter? Where are you heading?
What's the best part about living in the Mohawk Valley?
Can you think of any downsides to living in the Mohawk Valley?
Will the Buffalo Bills make it to the Super Bowl? How about the New York Giants? Maybe even the Jets? (Yeah, we like our New York State teams this year!) What are your picks for the big game?
What's the best part of Thanksgiving?
What are your three best blessings this year?
Would you go as a guest to a Thanksgiving dinner without the traditional turkey dinner? This lady said no!
We're excited about Thanksgiving this year. Looking forward to family, friends, and the extra delicious, traditional turkey dinner (why can't we have it more often!). And the Bills are playing the Lions in the traditional Thanksgiving football game. Doesn't get much better!
We thought we'd leave you with this Thanksgiving blessing as everyone joins hands around the table:
"This is a day for thanks.
A day in which we see or hear or feel the wonders of the other moments of the year.
"This is a day for time.
A day in which we think of pasts that make our present rich and future bountiful.
"This is a day for joy.
A day in which we share a gift of laughter warm and gentle as a smile.
"Above all, this is a day for peace.
So let us touch each other and know that we are one.
"For these and other blessings, we thank Thee, God."
From Graces: Prayers & Poems for Everyday Meals and Special Occasions by June Cotner
So from all of us here at Scalzo, Zogby & Wittig, may our clients, friends, family, and everyone throughout the Mohawk Valley have a wonderful Thanksgiving!!!
Until next time,
Your SZW Team
SZW Insurance is your Utica area Trusted Choice™ independent insurance agent. Call us for a quote on insurance for your home, car, business, or life at 315.792.0000. Or request a quote here.