Fall Driving Scrapes to Avoid in the Mohawk Valley
October 2, 2018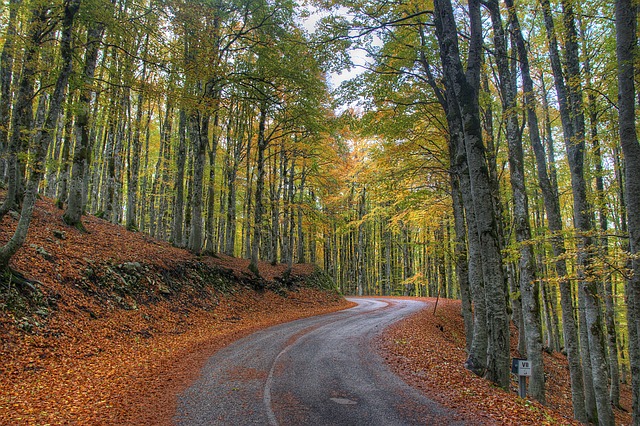 What does fall bring to the Utica area beside beautiful color? How about the Utica Comets and Utica College, Hamilton, and Colgate hockey. Youth hockey and football. Theater, hay rides and pumpkin pie.
Plus, driving dangers unique to the Central New York fall season. They're lurking everywhere, poised to cause you unexpected grief.
Take a quick look at how some of the nice things about fall can be hazards when driving.
Falling Leaves
Wet leaves are slippery. Treat them like ice. Drive through them slowly and don't break hard or you might slide. They also can obscure the road's shoulders, so pay attention and stay in your lane.
Rain
It seems to rain a lot during the fall, so if the roads are wet keep a good distance between you and the vehicle ahead of you. This is especially true if you're driving on wet leaves…see above.
Bridges
It gets colder in the mornings so the bridges can have patches of frost that you don't expect. Always slow down and pay attention when crossing a bridge or shaded spots on the road.
Autumnal Equinox
Our autumn equinox in the Utica area happened Saturday, September 22. This is the day of the year when the length of sunlight is approximately equal to the length of night. Hereafter, the days become shorter and the nights longer.
The thing to worry about around this time, though, is that the sun rises and sets directly east and west. That means that on east/west roads, the sun's glare is more pronounced than at other times of the year. So make sure you drive with good sunglasses and keep your windshield especially clean during this time of year.
Deer
Most drivers are aware of the ever present danger of deer crossings here in the Utica area and the Adirondacks. Thing is, fall is the mating season for deer so they are more active this time of year. So be careful on roads near the woods and watch for deer crossing signs.
And if you're leaf peeping in the Adirondacks, you face additional danger of a collision with a deer. Our advice is to look for horizontal movements near the road as you drive, as these could easily be a deer about to dash in front of the car. Be extra alert, because as many of you already know, deer can cause extensive damage to you vehicle.
Your Insurance Coverages
So if you do have an accident this fall, are you covered on your Personal Auto Insurance if your car is damaged? You are if you have physical damage insurance. It's called Comprehensive and Collision Coverage. Damage to your car in an accident is a Collision claim. However, damage to your car from hitting a deer is a Comprehensive loss.
If you're sued for hurting others in an accident, or damaging their property, your Auto Liability Coverage will respond.
Any questions on coverages give us a call. Also, feel free to call us if you're not a client. We'll advise you as to coverages and give you a competitive quote. We have been saving lots of Utica area clients' money on their auto and home insurance policies. Hopefully we can do the same for you.
Enjoy our beautiful fall season here in the Mohawk Valley and drive careful!!
Until next time,
Your SZW Team
SZW Insurance is your Utica area Trusted Choice independent insurance agent. Call us for a quote on insurance for your home, car, business, 0r life at 315.792.0000. Or request a quote here.