I Just Had a Car Accident. What Now?
October 9, 2018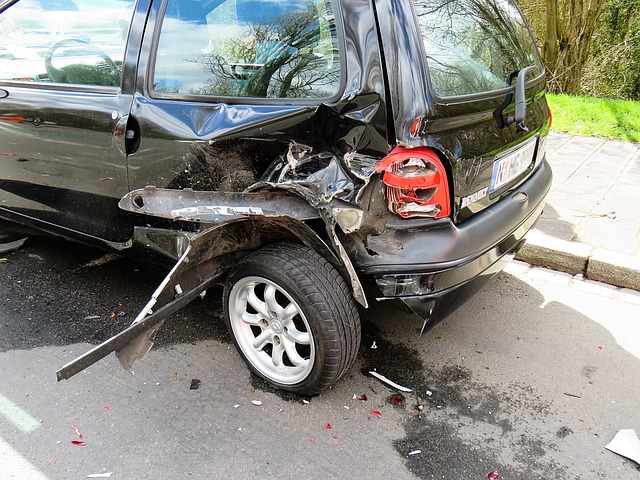 The last thing any of us want to suffer is the pain of a car accident. Even the dull sound of metal against metal in a minor collision can be frightening and traumatic.
But accidents happen. There are over 300,000 traffic crashes in New York State each year. And circumstance can lead even those good behind the wheel to be struck by careless, distracted, or even intoxicated drivers.
So what should you do if you are in a traffic crash? We checked in with the New York State Department of Motor Vehicles. Their Driver's Manual is online with information about your responsibilities and some first aid tips.
At the Scene, You Must Stop
The amount of damage you think there may be does not matter…you must stop if you are in a crash. If you don't you are breaking the law by leaving the scene of an accident. Leaving the scene is a violation if the accident results in just property damage. It's a criminal violation if there are injuries.
So you must exchange information with the other driver, even if the accident caused only property damage. Give the other driver your name, address, driver license number, vehicle registration and insurance info. Get the same from him/her.
If you hit property other than a moving vehicle, you must attempt to find the owner. It could be a parked car, a dog or cat, or other kinds of property. If you can't find the owner, notify the police.
If anyone is killed or injured you must notify the police. Then immediately call an ambulance or rescue team. And if you can, move your vehicle off the road. You can place reflectors or flares out, but first watch for gas leaks that could catch fire.
Tips on First-Aid
The first tip here is that if you are not involved in the accident and emergency help has arrived, don't stop. Concentrate on driving and following the directions of the traffic officers.
If you are the only one available at the scene, be sure not to move any injured people unless there's danger of fire or other immediate threats. When you must move them, keep the injured person's back and neck as straight as possible. Do this by putting your arms under the back and carefully supporting the neck with your upper arms. Then take hold of their clothing and pull the victim head first away from danger.
If wires are down, don't go near them. That means that if wires fall on the vehicle or lay near it, get the occupants to stay inside until help arrives.
Reporting Requirements
New York State law says that if you are in an auto accident with a fatality or injury you must report it to the Department of Motor Vehicles (DMV). If the accident causes property damage of over $1,000 you must also report it to the DMV. The form is called MV 104 and if you are insured with us, we will file it for you after you have reported the accident to us.
Remember that you must file the report within 10 days of the accident. Failure to report is a misdemeanor and can mean suspension or revocation of your license and registration.
Scalzo, Zogby & Wittig, Inc. Claims Department
If you carry your car insurance with us, your claims representative is Cathy LeTray. She is our in-house claims manager and can be reached at 315.792.0000 Extension 1383. Her email is cathyl@szwinsurance.com.
Cathy is another good reason to carry your insurance with us. You don't have to fight 800 #s to get your claim reported and processed. Cathy knows claims inside and out and is ready to help you every step of the way.
We hope you don't ever have to deal with a car crash, but if you do, follow the tips above. And, if you're insured with us, call Cathy LeTray to report the accident right away.
Until next time,
Your SZW Team
SZW Insurance is your Utica area Trusted Choice™ independent insurance agent. Call us for a quote on insurance for your home, car, business, or life at 315.792.0000. Or request a quote here.