What Should You Do if a Tornado Strikes the Utica Area?
September 18, 2018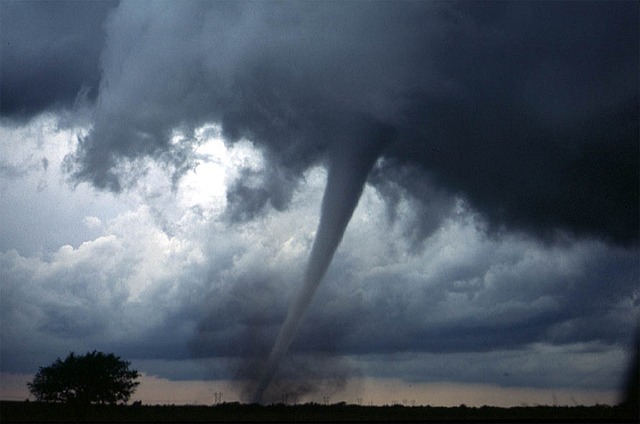 With Hurricane Florence wreaking havoc on the Southeastern coast, our thoughts are with everyone there suffering from massive flooding. But we also breathe a sigh of relief that we don't experience hurricanes here in Utica area. Yes it rains and our winters are tough, but there are no coastal waters that would fuel these terrifying storms.
But we do occasionally get dangerous tornadoes. In fact, just last May there were 5 tornadoes in New York down near New York City and in Connecticut. 5 people were killed in those storms and there was extensive property damage.
You can check out our previous post on tornadoes, the most violent of all atmospheric storms, to find out more about the science of these powerful storms. In this post we'd like to offer some advice if you're actually caught in one.
How to Stay Safe During a Tornado
We checked in with the Insurance Institute for Business & Home Safety for guidance on what you should do if a tornado is predicted to strike where you are.
If You Are In a Building
First thing is to head to the basement. If there is no basement, go to the center of a small interior room on the lowest level away from corners, windows, doors, and outside walls. That could be a closet or interior hallway. The thing to keep in mind is that you want to put as many walls as possible between you and the outside.
If you can, get under a sturdy table and protect your head and neck with your arms. Put on sturdy shoes and do not open any windows.
If you are in a manufactured home or office, get out immediately. Mobile homes offer little protection from a tornado. That's true even if it's tied down. If possible, get to a nearby building and follow the directions above.
If You Are Outside
Get into your vehicle and get to the closest sturdy building.
Or take cover in your vehicle, put the seat belt on, and stay there. Cover your head with your arms and if you can, with a blanket or coat.
If you can't get to a car, lie in an area noticeably lower than the level of the roadway and cover your head with your arms or a blanket or coat if possible.
DO NOT get under an overpass or bridge. It's safer in a low, flat location.
Don't try to drive your car or truck to outrun the tornado in urban or congested areas. Get to shelter immediately.
Flying debris causes most fatalities from tornadoes. Be constantly watching out for it.
Insurance Coverage If You Suffer Property Damage from a Tornado
What about your homeowners insurance? Will it pay for damages you sustain to your home and belongings? The answers is yes, wind is a covered peril in all homeowners insurance policies. Your insurance will respond minus your deductible.
How about your business insurance property policy? Will that respond also? Yes, as with your homeowners insurance, wind is a standard peril covered on all commercial property insurance policies.
The thing is, you must be sure that your coverage amounts are adequate to rebuild. That means the amount of coverage on your dwelling or business building must be at replacement cost. If it isn't, a total loss payment would not be enough to rebuild and a partial loss would be settled on a depreciated basis.
If you're not sure about the amount of coverage you currently carry, give us a call (even if we don't have your insurance. We'd be happy to offer you a quote). We'll use our replacement cost estimators to help you determine the right amount of coverage. And we can adjust your deductibles to help pay the cost of any additional coverage amounts.
The upshot is that you are covered for tornado damage to your property. If you suffer a loss and your insurance is with us, our claims specialist, Cathy LeTray will be with you every step of the way.
The important thing, though, is to follow the rules above to make sure you get out of the storm safe and sound.
Until next time,
Your SZW Team
SZW Insurance is your Utica area Trusted Choice™ independent insurance agent. Call us for a quote on insurance for your home, car, business, or life at 315.792.0000. Or request a quote here.