Don't Miss Out on These Car Insurance Credits and Discounts
January 31, 2017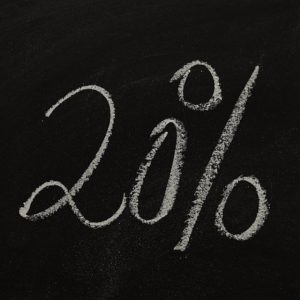 Our customers are often surprised at the number of credits available to them on their car insurance policy. So we thought we'd list some of them here. This way you can check your auto policy to be sure you're getting every discount you deserve.
Note that not every insurance company offers all of these credits and discounts. Call us to go over your policy to be sure you're getting all the money saving discounts you deserve.
Motor Vehicle Accident Prevention Course 10%
This is the one we highly recommend to our customers here in the Mohawk Valley. That's because you don't get just a credit of 10% from the base rate on your liability, no-fault, and collision premiums for three years.
You also get a comprehensive driver safety course that will refresh your driving knowledge and provide practical techniques for safe driving. We pay you to drive better. We think that's a good deal.
Airbag/Automatic Seatbelt Discount (Passive Restraints) Up to 30%
The discount here applies to your Medical Payments and Personal Injury Protection (No Fault) premiums because passive restraints can protect you and your passengers from more serious injuries.
Anti-Lock Braking System Discount Up to 7%
If your car has either a two or four wheel anti-lock breaking system, you'll get credit.
Daytime Running Lamps Up to 3%
Lights that automatically switch on when your vehicle is moving forward. They improve safety because they're on during the day, making your car easier to see.
Alarm System Discount (Anti-Theft) on Comprehensive Coverage Up to 25%
Comprehensive Coverage reimburses you if your car is stolen. A built-in anti-theft system generates a credit for this coverage.
New Car Discount Up to 30%
This applies to your Collision coverage if you are the original owner of the car.
Annual Mileage Credit
If you drive fewer miles, you may get a credit.
Company Car Credit Up to 25%
If you are supplied a company car that you can use personally, some companies will credit your other car, even if it's the only one on the policy.
Going Green Discount Up to 5%
Call us to see if your fuel efficient or hybrid car qualifies.
Pay Premium in Full Discount Up to 10%
If you can pay your full annual premium your insurance company will thank you with a discount.
Senior Discount Up to 5%
Insurance companies have different criteria here, but most offer credits if you've been with them a certain number of years and have reached age 65 accident free in the last 5 years.
Good Student Discount
For drivers age 16—24 years old, ask us about your company's qualifications for this credit. Good students make good drivers.
Young Driver Away at School Up to 25%
Is your child away at prep school or college without a car? If so, you'll get a discount.
Multi-Car Discount Up to 25%
Add all of your cars to one policy and get a discount on each.
Multi-Policy Discount Up to 25%
If we have your auto insurance policy and not your homeowners, call us. Most companies reward insureds who carry both their auto and home insurance with discounts.
Homeownership Discount Up to 2.5%
People who own their homes have fewer accidents. Let us know if you are the deeded owner of your house, mobile home, or condo.
Wow, that's a big list! We encourage you to call us, whether you're a customer or not, to go over your car insurance. We want to be sure you're getting all the savings you deserve. If we don't carry your insurance now, we'll have all of our companies compete for your business so you get the best pricing available.
Then, let us know how you're going to spend all that savings!!
Until next time,
Your SZW Team
Scalzo, Zogby & Wittig, Inc. is your New Hartford area independent insurance agent. Call us for a quote on insurance for your home, car, business, or life at 315.792.0000. Or request a quote here.