Does Marijuana Effect Your Driving?
May 18, 2021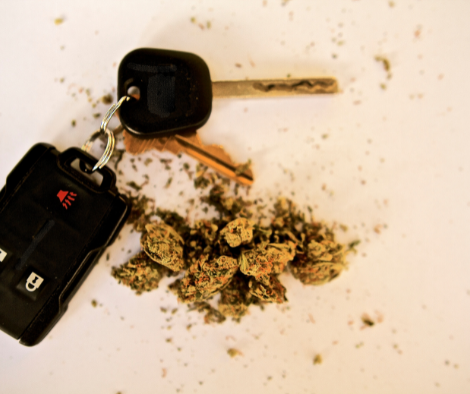 Marijuana in New York State is legal! Sort of. You can legally possess a small amount of marijuana. But you can't buy it yet. Or sell it without a license. But you can smoke it and police can't arrest you for carrying a small amount of pot.
We won't get into the details of the law. It will be implemented over time and may change along the way. But we can talk about the effects of marijuana on your driving.
Thing is, there is no way you can drive safely while impaired. No matter what the drug. For example, people think it's okay to drive a car if they have a prescription for medical marijuana. But that isn't so.
And medically prescribed or not, that goes for other drugs, too. It's illegal to drive under the influence of alcohol, opioids, methamphetamines, or any drug that may impair driving. Even over-the-counter drugs can decrease reaction times and muddle your thinking.
We checked with the National Highway Traffic Safety Administration to find out more. Fact is, 65% of drivers involved in serious injury and fatal crashes test positive for at least one drug.
Specifically:
Alcohol and marijuana slow coordination, judgement, and reaction times.
Cocaine and methamphetamine can make you aggressive and reckless.
Some prescription and over-the-counter medicines cause drowsiness, dizziness, and other side effects. So beware when you see a drug's label warn against, "operating heavy machinery." A car is heavy machinery!
As many of us have experienced, using two or more drugs at the same time can also make it much more difficult to drive safely.
What About Marijuana and Driving?
Now that marijuana is becoming legal, people are talking about its effects on behavior. That includes driving. We've even seen it said that marijuana use can make you a better driver. The misconception is that you'll drive slower and more cautiously.
But there's a problem with that. Research shows that marijuana impairs motor skills, lane tracking, and cognitive functions. And it hurts a driver's ability to multi-task. For example, signaling a turn while slowing down as you approach a turn.
Studies on marijuana's effects on driving are not yet conclusive. Not like the study of the effects of alcohol. But in 2020, research pointed to an increase in the use of drugs by drivers.
During the Covid-19 pandemic, alcohol, cannabinoid, and opioid use increased. In the study, between mid-March and mid-July 2020, close to two-thirds of drivers tested positive for at least one active drug. That included alcohol, marijuana, or an opioid.
So more research is being conducted. But the bottom line is, driving impaired by any substance in New York State is illegal and dangerous. So what should you do?
Take the same precautions you would take with alcohol. Don't drive impaired. Have a designated driver. Wear your seat belt.
So drive safe, drive unimpaired by marijuana (or any other drug) and enjoy a beautiful Mohawk Valley summer!
Until next time,
Your SZW Team
SZW Insurance is your Utica area Trusted Choice™ independent insurance agent. Call us for a quote on insurance for your home, car, business, or life at 315.792.0000. Or request a quote here. In Westchester County call Zak Scalzo at 914.246.0315 or email at zaks@szwinsurance.com.